MS-PROJECT Training in India
Microsoft Project is a project management software product, developed and sold by Microsoft. It is designed to assist a project manager in developing a schedule, assigning resources to tasks, tracking progress, managing the budget, and analyzing workloads.
Microsoft Project Features.There are lots of useful Microsoft Project features that help you work more productively. Let's take a closer look at some of them.
Planning and Scheduling
Project Timeline View
Collaboration
Reporting
Resource Management
Multiple Projects
MS Project User Interface
Create advance Report
Basic Tools
Project Management
Program Manager Certifications.
Network Analysis– CPM, Pert, PDM.
How Material Resource Are Being Allocated
Scheduling In Multiple Projects
Project Management
Hydraulic structure report management
Functional Project Manager.
Program Manager Certifications.
Network Analysis in MS project
Prepare Work Break Down Structure (WBS)
Material report generation on MS project
Resource Planning and Cost Estimation
Scheduling In Multiple Projects
45 Hours Theory
25 Hours Practical
30 Hours Project work
Foundation Technical Features:
MS Project User Interface
MS Project looks so much like MS Excel; it is no wonder that many users want to use it as a spreadsheet. This is where scheduling bad practices are developed because users don't understand the sophisticated scheduling engine powering Microsoft Project. So, let's go over the basic user interface for MS Project to start understanding this tool and start developing scheduling best practices.
Project file name
Quick Access toolbar
Window sizing buttons
Ribbon tabs, groups, and buttons
Timeline view
View bar
Current table
Current timescale
Divider
Status Bar
View buttons
Zoom slider
Create an advanced Report
MS Project reporting to MS Excel or other visualization software is limited. Export to MS Excel allows for the generation of only plain tables of project tasks, resources, and assignments. This can be hard for users when they wish to analyze project progress, status, forecast, etc. Visual Reports on the Report tab are closer to analytical needs; however, their customization is not easy, and the resulting Pivot Tables in MS Excel lack full functionality.
Ms project management tools-
Feedback tools
Gannt charts
Task assignment
Scrum boards
Resource allocation
Out-of-the-box reports
 
MS Project is feature-rich, but project management techniques are required to drive a project effectively. A lot of project managers get confused between a schedule and a plan. MS Project can help you in creating a Schedule for the project even with the provided constraints. It cannot Plan for you. As a project manager, you should be able to answer the following specific questions as part of the planning process to develop a schedule. MS Project cannot answer these for you.
Program Manager Certifications
For a certification, one must typically take an exam administered by a third party to demonstrate mastery of the topic. For example, the Project Management Institute (PMI) offers project management certifications, and Microsoft offers certifications in some of its programs.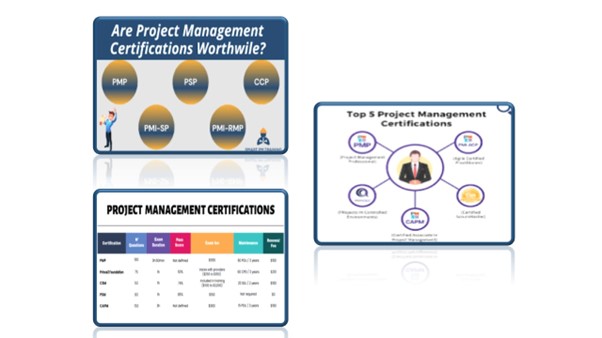 Network Analysis– CAPM, Pert, PDM.
The Certified Associate in Project Management certification is provided by the Project Management Institute (PMI). The CAPM designation demonstrates an understanding of the fundamental processes, terminology, and knowledge of project management. This degree can act as a stepping stone for beginners to get certified as a Project Management Professional (PMP). PMI offers professional certification for aspiring and entry-level Project Managers: The Certified Associate in Project Management (CAPM). To sit for the certified exam, applicants must demonstrate that they've completed hours in project management education.
How Material Resources Are Being Allocated
Managing resources effectively can make or break any project. More importantly, it can keep your team (again, your most important resource) from burning out.Resource allocation may not be rocket science. But it's often overlooked by project managers in terms of its importance. Whether you're a team of two or 200, allocating your resources successfully depends on your ability to identify and utilize their skill sets and manage their availability.
Map out your upcoming project
Get to know the availability of your resources
Assign tasks and get feedback from team members 
Choose a resource allocation tool
Monitor the progress of the project
Run a post-project evaluation
Scheduling In Multiple Projects
Inserting a Subproject
Consolidating Projects
Viewing Multiple Project Critical Paths
Viewing Consolidated Project Statistics
Creating a Resource Pool
Advanced Technical Features:
Microsoft Project is project management software that's used to create schedules, and project plans, manage resources and keep track of time. It has features such as Gantt charts, Kanban boards, and project calendars for project management professionals.
Microsoft Project is also known by other names such as MS Project or Project Professional, which is the software's current official name. There are also other Microsoft Project products with similar names such as Project Online, Project Server, and Project for the Web. You can access those products by acquiring a Microsoft Project Plan subscription, which has three pricing tiers to choose from.
Hydraulic structure report management
Hydraulic engineering projects go through various stages, ranging from strategic planning to implementation and utilization. In the past, the focus of the planning process was on project planning (feasibility analysis and construction planning). Stakeholder inclusion and the decision-making process should however already take place at earlier stages of the project. This manual, therefore, focuses on two project stages, "strategic planning" and "preliminary studies". Improved strategic planning and preliminary studies lead to decreased costs in the subsequent stages of the project, both in terms of human resources and on a fi financial level. Possible conflicts can be identic ed at an early stage and solved together with the stakeholders. Delays in project realization can be avoided. However, this requires more time and effort in the early stages of the project
Functional Project Manager
There are plenty of features that project managers and their teams need to better manage their work and MSP has a number of them. However, to get a full picture, here's a list of the key features available to customers who are willing to pay the price.
Project Planning: Use Gantt charts and Kanban boards to plan work. Microsoft Project's planning features are much more robust than those of Microsoft Planner.Communication & Collaboration: Teams can work together on projects. Alternatively, you can use 

Microsoft Teams

for a more cost-effective communication solution.

Co-authoring: Stakeholders and team members work together to edit and update task lists and schedules.
Reporting: Pre-built reports 

that can track progress, resources, programs, and portfolios.

Roadmap: Track programs and project portfolios.
Timesheets: Collect project and non-project time for payroll and invoicing.
Resource Management: Manage resources by requesting and assigning tasks.
Program Manager Certifications.
PMI certifications are credentials administered by the professional organization Project Management Institute (PMI). Ranging from the entry-level to advanced, the broad, and the niche, a PMI certification can help early career professionals boost their careers or solidify the expertise of seasoned project managers.
Project Management Professional (PMP)
Certified Associate in Project Management (CAPM)
PMI Agile Certified Practitioner (PMI-ACP)
Disciplined Agile
Professional in Business Analysis (PMI-PBA)
Program Management Professional (PMP)
Portfolio Management Professional (PMP)
PMI Risk Management Professional (PMI-RMP)
PMI Scheduling Professional (PMI-SP)
PMI Project Management Ready
Network Analysis in MS project
Precedence Diagram Method (PDM) is a visual representation technique that depicts the activities involved in a project. It is a method of constructing a project schedule network diagram that uses boxes/nodes to represent activities and connects them with arrows that show the dependencies.
PERT (Program Evaluation and Review Technique) is a method to provide accurate estimates of project tasks. The PERT estimate technique provides three different estimates for each task, including the most Pessimistic (P) estimate considering everything goes wrong. It includes the most Optimistic (O) estimate, assuming everything goes right. Finally, it includes the Most Likely (ML) estimate given standard work processes and effort.The critical path method (CPM) is a resource-utilization algorithm for scheduling a set of project activities. The essential technique for using CPM is to construct a model of the project that includes the following: A list of all tasks required to complete the project. The dependencies between the tasks.
Prepare Work Break Down Structure (WBS)
You can create a project-specific code in the Project Code Prefix box. You can use numbers, uppercase and lowercase letters, and symbols. To set the code for first-level tasks, in the first row in the Sequence column, choose a character type from the drop-down list. You can choose from numbers, uppercase or lowercase letters, or a mix of numbers, letters, and other symbols.
In the Length column, set the number of characters for each level of the code string. Click Any to allow any number of characters for that level. In the Separator column, pick a character to separate the code for one level from the code for the next level.
Material report generation on MS project
The "Resource Material" report displays the list of resources material with their assigned tasks and scheduled work every week. To create the Resource Material report for your plan, go to the menu Report – Custom – Resource Material. To export the Resource Material report, go to the menu Report – Custom – select the Resource Material report – click Export – select the exporting format (Excel, Word, XML, PDF or image) and the location where you want to save it and click Save. The "Help" button inside the "Custom Reports" dialog redirects us to the "Custom Reports" article on our Online Help page.
Step-by-step on how to create a Resource Material report:
Open the desired MPP file.
Go to menu Report– Custom.
Resource Planning and Cost Estimation
Resource Planning-Resources are people, equipment, place, money, or anything else that you need to do all of the activities that you planned. Every activity in your activity list needs to have resources assigned to it. Before you can assign resources to your project, you need to know their availability. Resource availability includes information about what resources you can use on your project when they're available to you and the conditions of their availability.
Estimating the Resources-The goal of activity resource estimating is to assign resources to each activity in the activity list. There are five tools and techniques for estimating activity resources. Bottom-up estimating means breaking down complex activities into pieces and working out the resource assignments for each piece. It is a process of estimating individual activity resource needs or costs and then
Scheduling In Multiple Projects
Use the following procedure to link a project to a master project
In the blank project, from the Gantt Chart view, highlight the row where you want to insert the project.
Select the Project tab.
Select Subproject.
Highlight the project you want to insert.
Make sure the Link to the project box is checked. However, if you do not want to update the subprojects with any changes made to the master project, clear the box.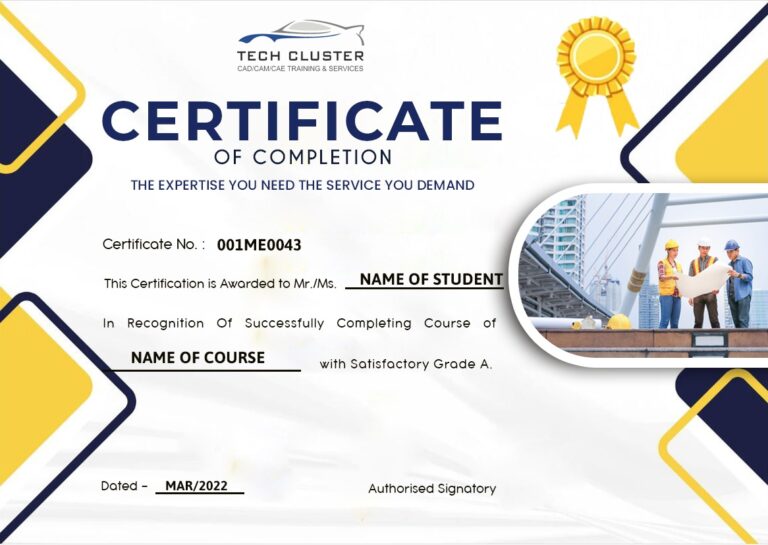 MS-PROJECT Certification Training
About MS-PROJECT Certification Training in Indore at Tech Cluster