3D Printing Training in India
With the growth the consumer demands of a variety of complicated parts manufacturing by conventional means as become too cumbersome, costly, time consuming and sometimes even impossible. A solution to overcome these problems is through an innovative additive manufacturing which is also known as 3D printing.3D printing Technology is a process of adding layers to grow a product unlike conventional manufacturing which uses metal cutting process.In the last two decades 3D Printing application have grown significantly into almost all domains of human existence like manufacturing ,medical ,dental, jewelry ,toy industries, food industries etc.
Tech Cluster is an institute which provides 3D Printing  training in Indore and offers chances to avail a great opportunity to learn the tool from basic to advanced level. Our expert faculties cover all the important factors of 3D Printing  Training for beginners and intermediates. With our expert guidance students can excel in their career and earn good. After which you can find good opportunities in MNC Industries like Eicher and other automobile industries.
Introduction
Fundamental & principals
Designing and analysis of 3d printing design.
Manufacturing and selection of 3D printing elements
Case study developing the prototype.
45 Hours Theory
45 Hours Practical
20 Hours Project work
3D printing or additive manufacturing is a process of making three dimensional solid objects from a digital file.
The creation of a 3D printed object is achieved using additive processes. In an additive process an object is created by laying down successive layers of material until the object is created. Each of these layers can be seen as a thinly sliced cross-section of the object.
3D printing is the opposite of subtractive manufacturing which is cutting out / hollowing out a piece of metal or plastic with for instance a milling machine.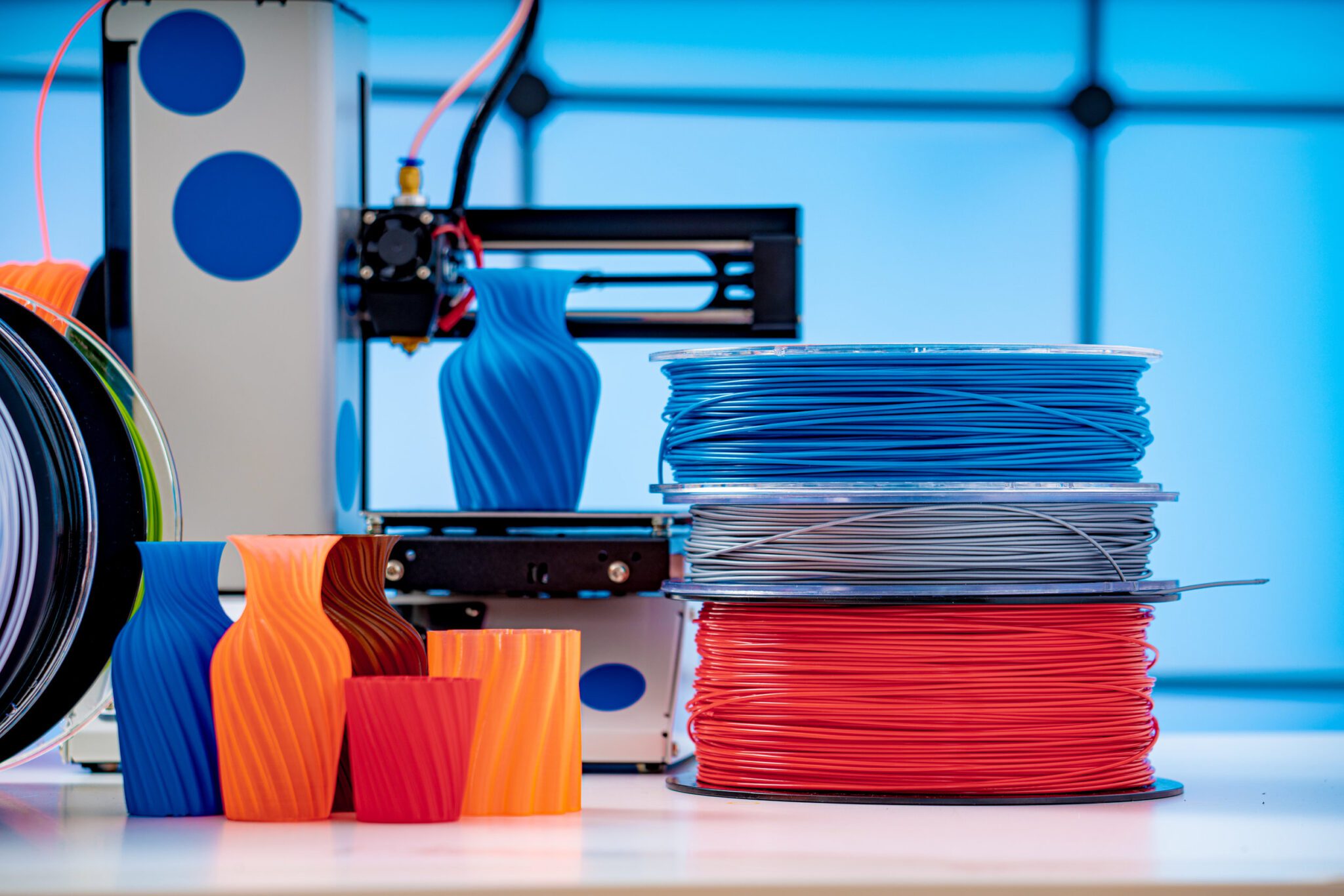 Fused Deposition Modelling (FDM)
Stereolithography (SLA) Technology 
Digital Light Processing (DLP)
Material Jetting
Binder Jetting
Fused Deposition Modelling (FDM)
Selective Laser Sintering (SLS) 
Multi-Jet Fusion (MJF) 
Sheet Lamination

Directed Energy Deposition
Designing and analysis of 3d printing design
The following  factors should be taken into consideration in the design process:
Process: Choose the correct manufacturing processes, as they will control the design direction.
Design: Adhere to the design guidelines of the chosen core manufacturing processes.
Material: Design products with respect to the chosen material as different materials have different manufacturing requirements.
Testing: Design the part to enable easy inspection and testing.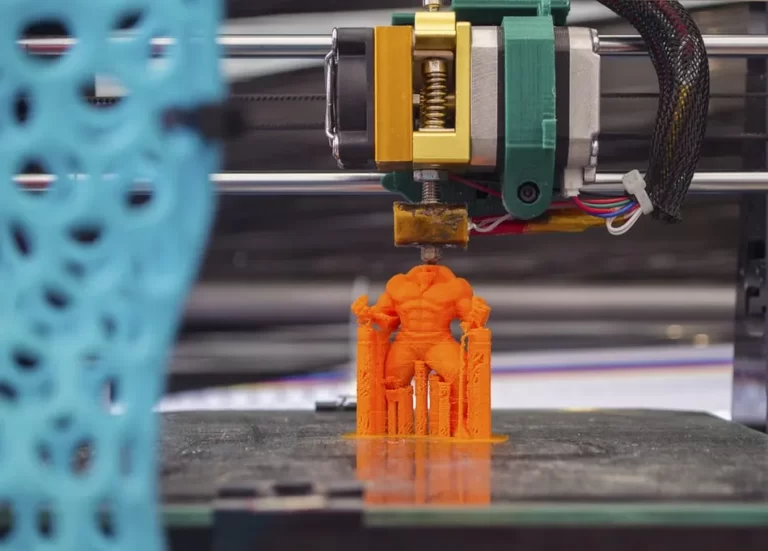 Manufacturing and selection of 3D printing elements
When considering additive manufacturing, there are some important factors to consider regarding the design of the 3D parts. More precisely, these following five elements are essential in order to obtain a perfect balance in the creation of your item. The balance between size, resolution, thickness, orientation and choice of material will help ensure the function as well as the aesthetics of your creation. Selection process of 3D printing elements is as follows-
Size
The resolution
Wall thickness
The orientation
The choice of material
Design balance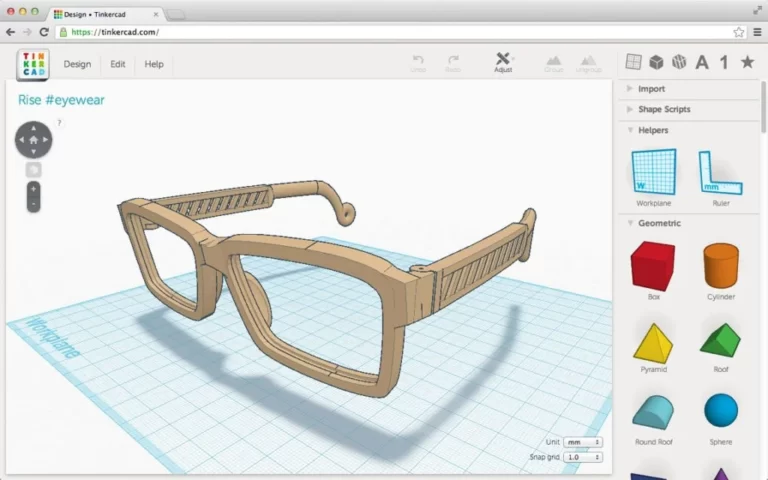 Case study developing the prototype
All 3D printing processes build parts layer-by-layer. New layers can't be deposited onto thin air, so every layer must be printed over some underlining material. 

Since 3D printing is unique, a goal of finding a perfect match to a cast, moulded, or machined material is ill-advised. Within this guide, you'll see some charted comparisons to traditional manufacturing methods that are intended to help level set AM material expectations for certain mechanical or physical properties. Generally, one or two material properties distinguish an additive material from all others. Recognizing that a few properties will separate one material from the others, the recommended approach for selecting a material for 3D printing is to first define what mechanical or physical properties are key and identify critical-to-quality features. Then review the material and manufacturing options to find a fit based on your timeline and end-use goal.

Slicing with appropriate settings-The term "slicing," when used in the context of 3D printing, refers to the use of computer software to convert the digitally created object model into instructions for the 3D printing. For a 3D printer to build an object, it needs instructions. Most 3D printers cannot build objects using only a CAD-created STL file. Rather, the STL file must be converted into instructions, which are then used by the 3D printer to build the object.

Printing-we had done printing of this mouse in 1206 layers with 0.12mm layer height in 2 days 1 hour of estimated time with 50 percent infill density.

 
3D Printing Certification Training
About 3D Printing Certification Training in Indore at Tech Cluster