Vaastu Shastra Training in India
Creo is a family or suite of design Software developed by Parametric Technology Corporation (PTC) in 2011 which supports product designing at various level across many fields/industries. Creo is an effective 
Computer Aided Design tool 
used to create, analyze, view, and share designs downstream using 2D CAD, 3D CAD, parametric and direct modeling capabilities. One can use Creo to perform various designing activities such as: 3D Design, Industrial Design, Concept Design, Routed Systems Design, and Simulation. Creo is a design software which is specially designed for Automobile Industries.
Tech Cluster
 is an institute which provides 
Creo/Pro-E training in Indore
 and offers chances to avail a great opportunity to learn the tool from basic to advanced level. Our expert faculties cover all the important factors of 
Creo Parametric Training
 for beginners and intermediates. With our expert guidance students can excel in their career and earn good. After which you can find good opportunities in MNC Industries like Eicher and other automobile industries.
Vastu shastra Foundation:
• Importance & Benefits of Vaastu Shastra
• Basic Principles of Vaastu Shastra
• Vaastu Tips for New Home
• Benefits Of Vaastu Shastra
• Importance of Vastu
• living Room Decoration – Vastu Benefits
• Worshipping Room
• Cooking Position
• Master Bedroom
• Curtains
• Sculptures and Paintings
• Dining Area
• mirrors
• Jewelry Cabinet
• Potted Plants
• Aquarium
• Lighting
• Study Table
• Wall Colour
• Electric Appliances
45 Hours Theory
45 Hours Practical
20 Hours Project work
30 Hours Theory
30 Hours Practical
20 Hours Project work
Vastu shastra Foundation:
Importance & Benefits Of Vaastu Shastra
Vaastu Shastra is the ancient science of architecture and construction, whose provenance dates back to the Atharvaveda. As a discipline, Vaastu Shastra is a collection of building concepts that constitutes design, layout, dimension, ground preparation, space arrangement, and spatial geometry, which are then applied in the construction of buildings. In fact, one can find the principles of Vaastu in the buildings and monuments of ancient times, which gives an idea of how seriously our ancestors believed in this discipline.
Basic Principles Of Vaastu Shastra
The directions are Eesanya – North East (water), Vayuvya – North West (Air), Agneya – South East (Fire), and Nyruthi– South West (Earth). In addition to these components, it also includes 12 principles: aspect, prospect, privacy, furniture requirement, roominess, grouping, circulation, sanitation, flexibility, elegance, economy, and other practical considerations, which are used while planning a structure.
few tips for your new home:
• Hang a well-designed nameplate outside your main door.
• Avoid dark colours like red and black for your living room walls.
• Do not place a mirror in front of your bed
• Ensure that your bathroom does not have a common wall with the bedroom, pooja room,or kitchen.
• Avoid keeping medicines in the kitchen.
• Paint your pooja room in soothing, pastel colours like white and pale yellow to promote tranquillity.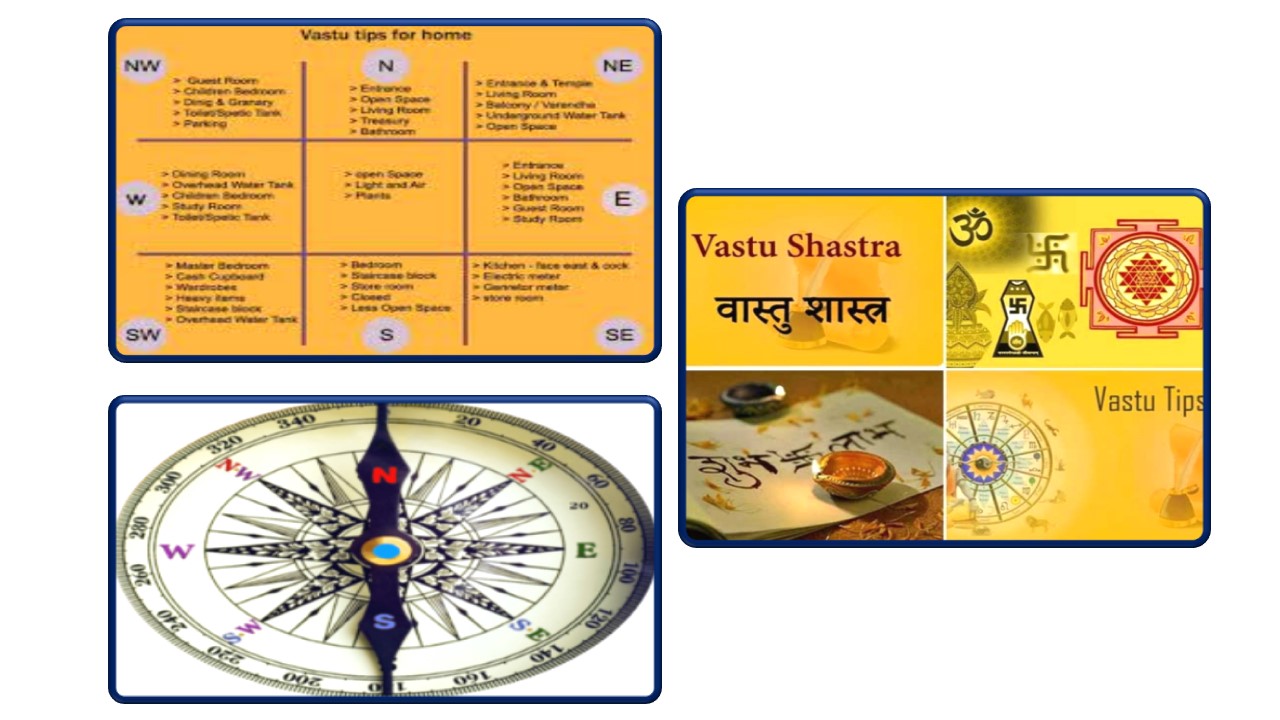 Benefits Of Vaastu Shastra
The benefits of Vaastu Shastra lie in the fact that it establishes a connection between the physical environment and quality of life. Till now, thousands of books have been published on the concept and have also become a part of the curriculum of modern architecture and construction institutes. This realization has led to a revolution in the construction industry as more and more people want to live in Vaastu-compliant houses and therefore, modern-day architects and developers are adopting this ancient practice in their designs.
A well-ordered home brings more peace and clarity to your household and that is the importance of Vastu. A home is a place where memories are formed. Hence, keeping your house's energy field positive brings joy and abundance to your abode.
Living Room Decoration – Vastu Benefits
Another important aspect of decoration where we make major mistakes is about the décor of our living room. The sofa in the room should have spaces in the west and south corners. Hence, try to vacant those mentioned corners to get a jovial vibe. You can utilize whole "L" shaped corners to set down as many sofas as you can furnish.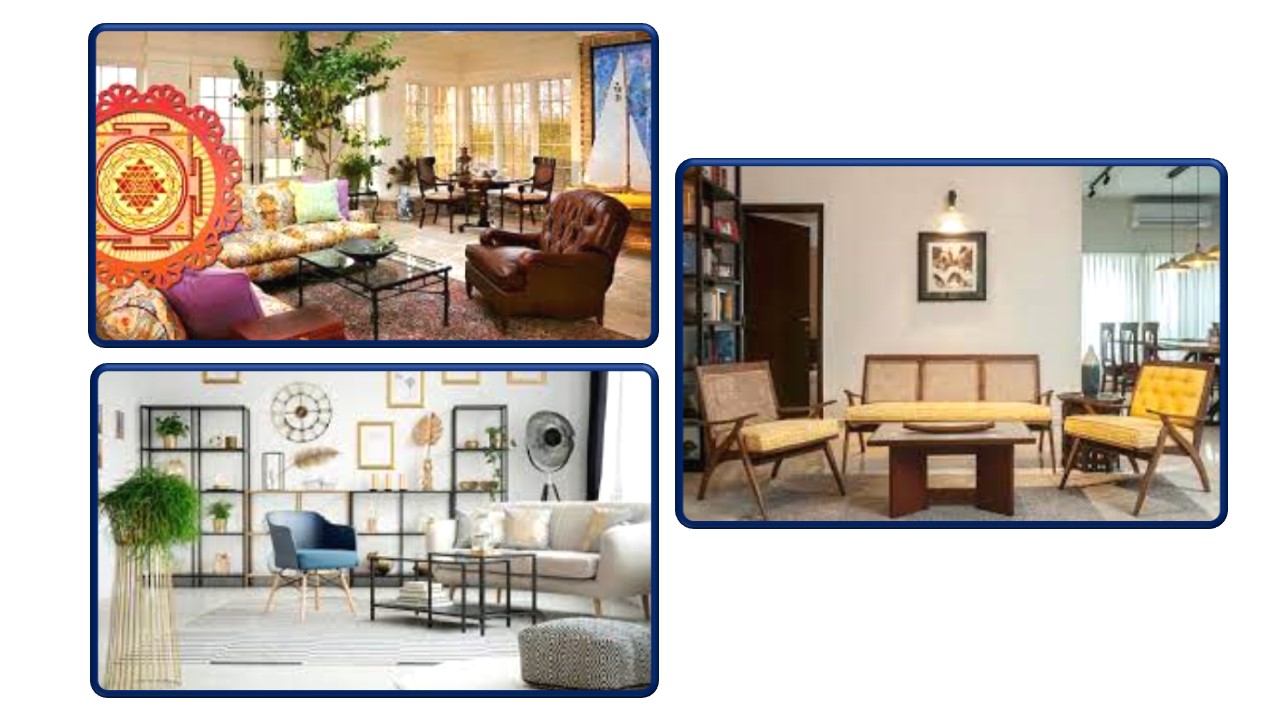 Every Indian home always has a separate worshipping room, which is considered a holy place. The flooring of the room should always be made of marble as the stone is considered propitious for temples. Therefore, you need to avoid dark-toned tiles for flooring.
Cooking is an everyday chore in every household. Although, you will be surprised to know about the special phenomenon associated with this daily task. The east side is sacred according to Vastu Shastra and if you face the East side while cooking it can help keep your home energy positive.
The master bedroom of any property is an important and crucial part of it. It relates to the head of the household. The east or southwest direction is preferable for placing the headboard of the bed. This is how vastu benefits the family to live a healthy and long life. Without proper bed position, you can't lead an effervescent life.
Curtains are a mandatory element of home decor. But the thing that most of us do not know is that we should only use light-hued fabrics for our curtains. The light colored or pastel shades like blue, baby pink, or yellow make us feel calm. Dark shades often make your mood aggravating.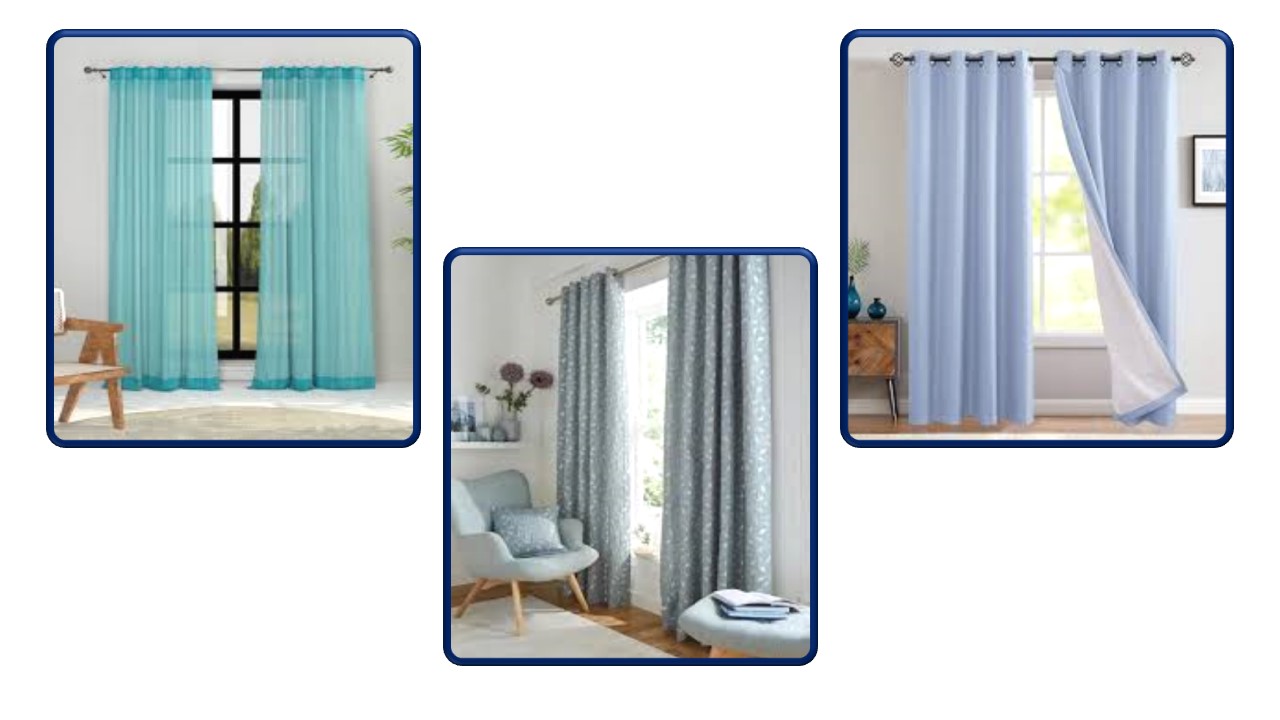 This might just be a very simple vastu tip that works pretty effectively. All you have to do is add some sculptures or paintings to your homes. These decorative items should display living things like flowers, sunrise, or animals. This can induce a positive energy within your property. Do not ever add some odd or monstrous canvasses and sculptures.
The dining area is a room that affects the whole household as it is the place where everyone eats together. The perfect place to set up your dining table is on the northwest side of the kitchen or room. Proper space for a dining area will bring tranquillity.
There is another simple tip for home buyers to bring in positive energy vibes in their houses. You can add mirrors at various parts of the home. This helps to reflect pure reflectivity in every corner of the home which makes us feel more comfortable.
Charms, jewelry or valuables are precious in Indian households. They have religious connotations as well and are a form of gift of Goddess Lakshmi in Hindu Shastra. For this, all your valuable cupboards or cabinets must be kept in the right place. The southwest part of a house is preferable, remember to avoid the corner.
Another tip to overcome some of the problems in your home is by adding an aquarium. Vastu benefits the live aquatic animals by cutting off the negative energy radiation that reflects your home. In fact, with these living animals, your mood may get freshened up.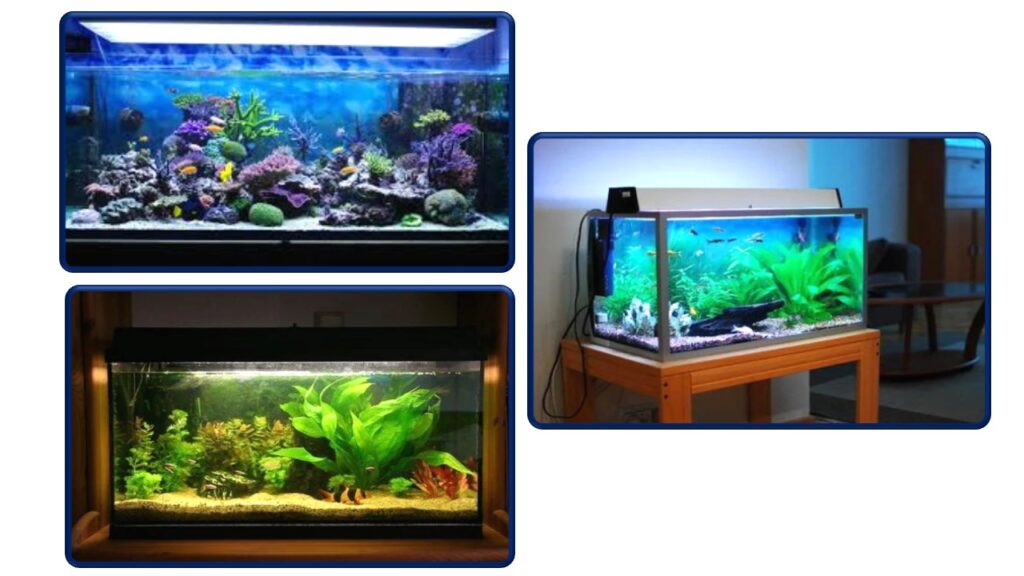 According to Vastu Shastra, lighting is very important for ensuring the prosperity of a family. The ambiance is directly affected by the lights. To make your home feel more energetic, every room needs to be properly lit. Otherwise, dark rooms often engage in negativity inside your place. y
There is always a need for study tables, be it for family, children or your own work-from-home. The best area to place your table is on either the north or east side. This will help your children build their concentration in an effective way.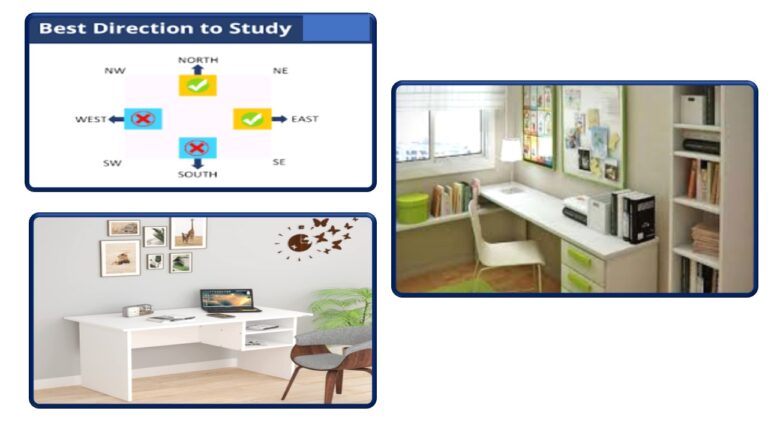 The color of the wall of your room has a significant effect on the mood of the inhabitants. This is why light-colored walls are always preferable. You may want to avoid colors like black, dark red, or brown to help keep negative energy away from your household.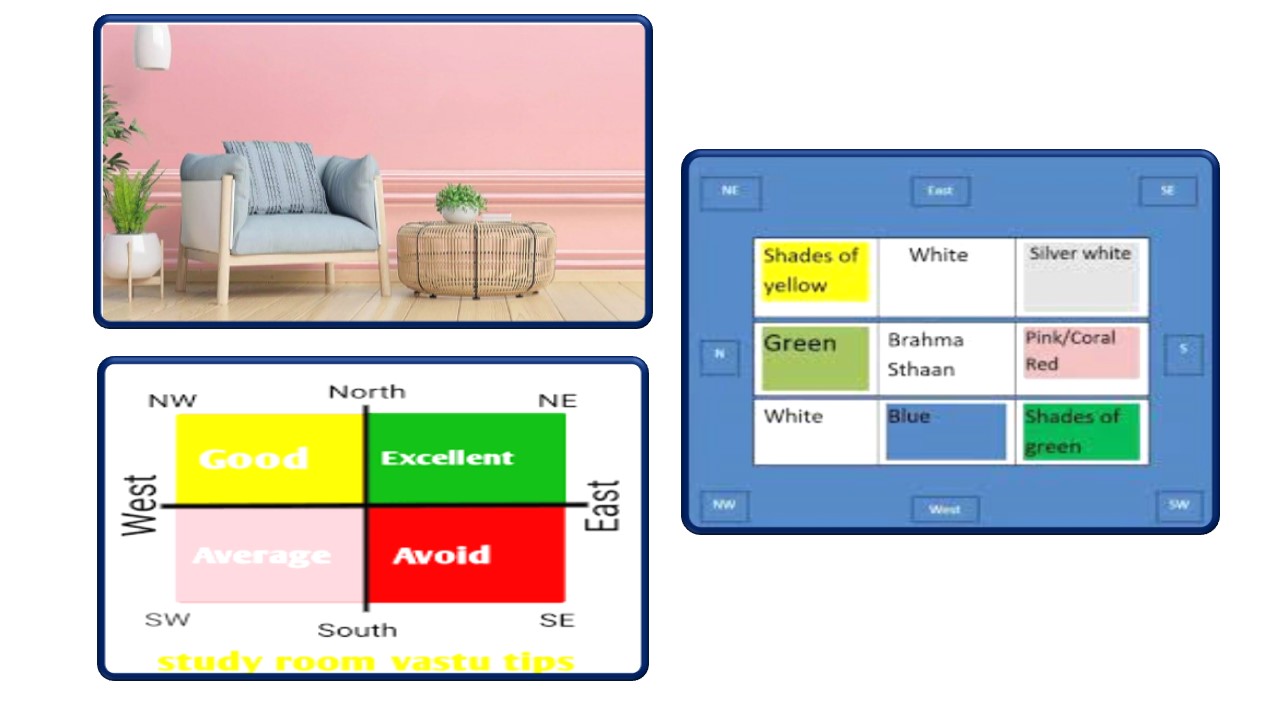 Electrical devices that are used for heating or gives out heat energy need to be kept in the right place for best results. South-east is the best direction to place heating appliances like ovens or gas. On the other hand, cooling appliances like the fridge or AC should always be placed on the northwest side.
Vaastu Shastra Certification Training
About Vaastu Shastra Certification Training in Indore at Tech Cluster