Mastercam Training Institute in Indore
Mastercam is a Computerized Numerical Control Software tool developed in Massachusetts in 1983. Mastercam is one of the oldest PC-based computer-aided manufacturing (CAM) software. Mastercam is now located in Tolland, Connecticut.
Mastercam's provides a comprehensive set of predefined toolpaths including contour, drill, pocketing, face, peel mill, engraving, surface high speed, advanced multi-axis, and many more to enable machinists to cut parts efficiently and accurately. Mastercam users can create and cut parts using one of many supplied machine and control definitions.
Mastercam is used across a wide range of industries, like Aerospace & Defense, Automobile & Transportation, Energy, Government & Military, Heavy Industries, Medical, Wood Industry, Mold Tool & Die, Transporation, Plastic Fabrication Marine Engineering, Education, Manufacturing, Fast Moving Consumer Goods, Automation etc. for generation of CNC cod for Milling, Turning, Shaping, Planning, Grinding, EDM, Routing etc..
MasterCAM Course Highlights:
CAD
CAM – Milling
CAM – Turning
30 Hours Theory
30 Hours Practical
20 Hours Project work
Basic 2D Geometry Creation and Editing
Inkscape is a full-featured software package that provides us with a powerful and flexible set of tools. These tools can build beautiful drawings out of fundamental geometric objects (primitives), such as straight or curved lines, simple or complex polygons, or curved shapes.
Part Modeling-using Surfaces and Editing and Modification
To meet the growing needs for 3D models, modeling from existing models is becoming a practical way for generating new models rapidly and efficiently. Local surface editing is a popular way for this, which is also an important and active research topic in computer graphics.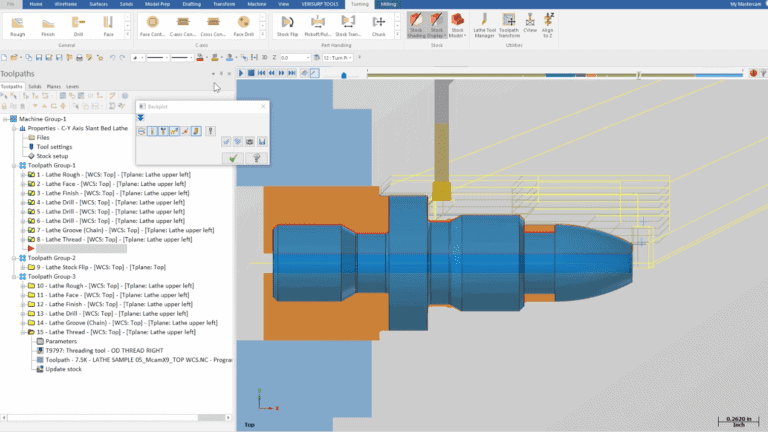 A mathematical technique for representing solid objects. Unlike wireframe and surface modeling, solid modeling systems ensure that all surfaces meet properly and that the object is geometrically correct. Solid models allow for interference checking, which tests to see if two or more objects occupy the same space.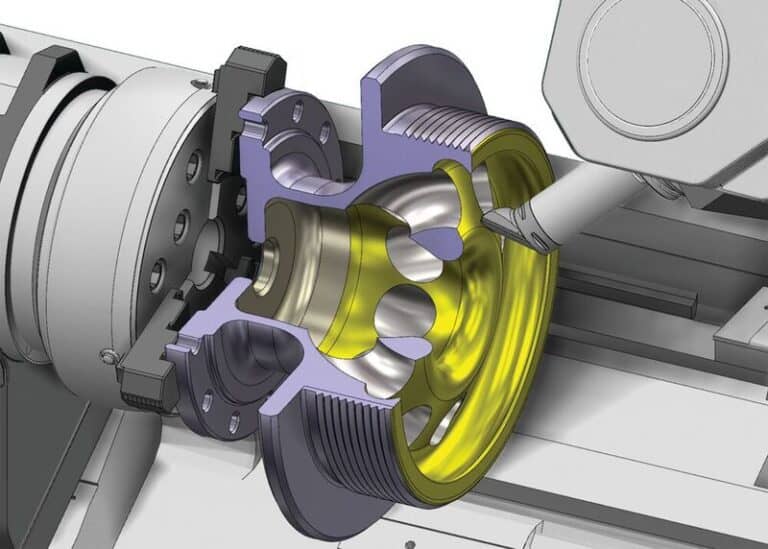 Import / Export of CAD Data
With over dozens of CAD software and even more CAD file formats, importing & exporting the right format helps tremendously when it comes to data integrity and minimizing errors & rework.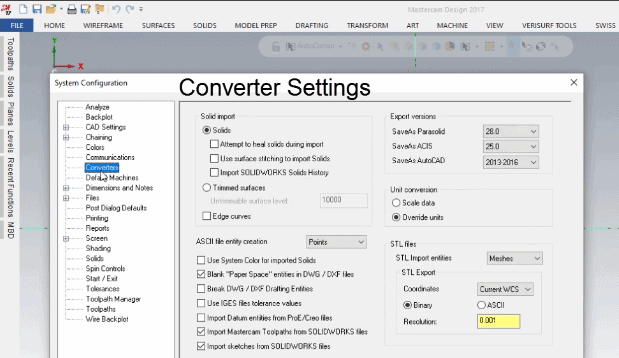 Mastercam Certification Training
About Mastercam Certification Training in Indore at Tech Cluster