Creo Parametric Training in Indore
Creo is a family or suite of design Software developed by Parametric Technology Corporation (PTC) in 2011 which supports product designing at various level across many fields/industries.
Creo is an effective Computer Aided Design tool used to create, analyze, view, and share designs downstream using 2D CAD, 3D CAD, parametric and direct modeling capabilities. One can use Creo to perform various designing activities such as: 3D Design, Industrial Design, Concept Design, Routed Systems Design, and Simulation. Creo is a design software which is specially designed for Automobile Industries.
Tech Cluster is an institute which provides Creo/Pro-E training in Indore and offers chances to avail a great opportunity to learn the tool from basic to advanced level. Our expert faculties cover all the important factors of Creo Parametric Training for beginners and intermediates. With our expert guidance students can excel in their career and earn good. After which you can find good opportunities in MNC Industries like Eicher and other automobile industries.
Part Modeling
Advanced Part Modeling
Assembly Design
Advanced Assembly Design
Flexible Modeling
Sheetmetal Design
Drawing
Frame Work and Mark up
Mechanism Design
Pro-Mechanical (Structure
Analysis)
EFX (Expert Frameworks Extension)
Analysis
Simulation
45 Hours Theory
45 Hours Practical
20 Hours Project work
30 Hours Theory
30 Hours Practical
20 Hours Project work
Foundation Technical Features:
Creates Precise and Accurate 3D Complex Geometry based on the 2D Sketches
Parametric and Parent-Child Relation allows designers to modify design at any time  
Feature based Modeling Software
Import and Export CAD Models for other CAD Tools  
Creates 3D Models based on the Multiple Geometry
Capture the Details of the Model like Mass Properties

Manages the Cross- Section, Orientation an Representation of Models
Dynamically Editing of the Geometry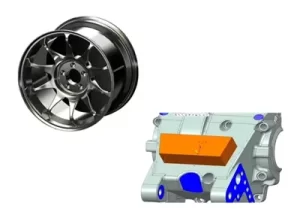 Smarter and Faster Assembly Modeling
Performance  
Create Simplified representation on-the-fly Leverage the real-time Interference detection  
Top Down Design Approach
Use Fit, Form and Function Approach to Create Assembly Quickly and Accurately  
Plan and Manage Large Assembly
Make Changes with confidence, knowing that modifications are automatically propagate from the design to manufacturing information  
Quickly and efficiently customize product variants according to a customer's unique requirements
Accelerate Detailed Design by Editing Parametric Design faster and Easier
Easy Selection of Geometry, Including Surfaces and Shapes  
Simultaneously changes multiple Entities
Work Faster with imported data like neutral file as IGES, STEP & CAD Software like SolidWorks, Inventor etc.  
Create Sheetmetal Components faster and efficiently
Automatically Generates flat patterns from 3D Geometry
Use Varieties of Bend Allowance Calculations to Create Flat pattern of the designs
Create 2D and 3D Drawings according to International standards, including ASME, ISO and JIS Standard Create an Associative Bill of material and Associate Balloon Notes Automatically  
Automate the Creation of Drawings with Templates Easy to Convert Drawings in PDF, Drawings and 3D PDF Formats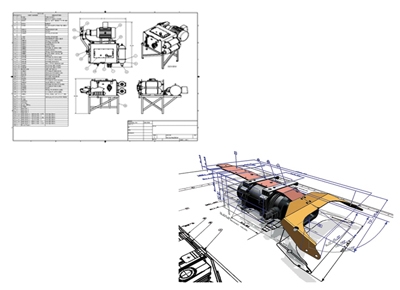 Advance Technical Features:
Surface Modeling gives you all the design flexibility and power needed to create beautiful products
Design Precise curves and surfaces to achieve highly-engineering manufacturable products  
Confidentially explore design variants by making fully associative changes at any time
Intuitive user interface provides direct surface editing capabilities, real-time feedback and allows rapid and extreme product design.  
Create products that look better, sell better and get to the market faster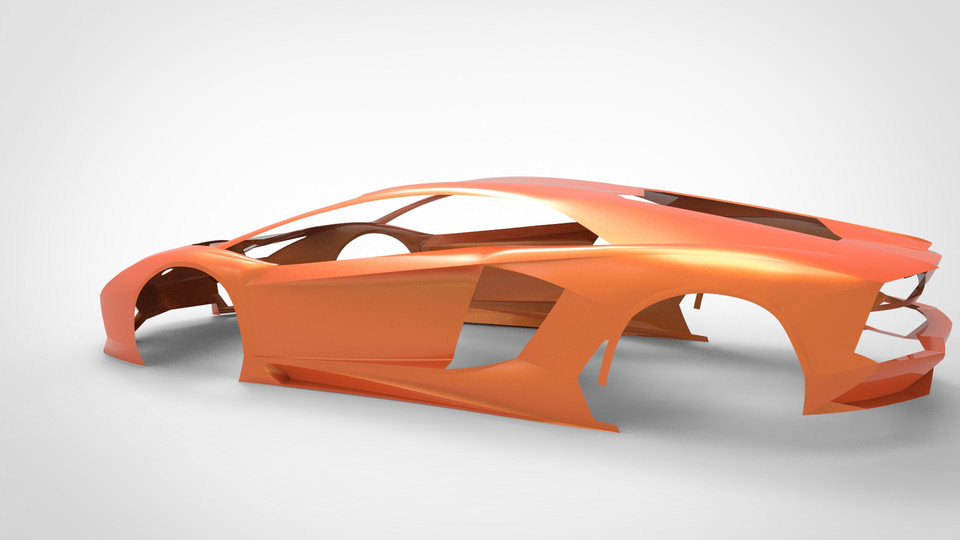 Quickly create freeform shapes and surfacing using Sub-divisional modeling capabilities
High-Quality, Parameterized surfaces can be immediately reused in a 3D detailed design process  
Multilevel sub divisional modeling for more control over the surface, enabling finer detailing without altering the existing shape.
Build free form geometry at any point in the design, using as many as or as few constraints as desire For maximum design flexibility.  
Creo Pro / Creo Parametric design software widely used in mechanical, aeronautical and automobile industry. Used in order to create 3D design of tools and parts efficiently. Easy to learn and use, Intuitive and direct modeling approach allows new or infrequent users to get up to speed quickly and create and edit 3D Designs
Faster and More flexible part modeling and assembly modeling increases individual efficiency and Productivity.
Easily Accommodate late- Stage Changes to your engineering design faster and with less frustration with this fast and easy approach
Work More efficiently in multi CAD environment by easily incorporating and editing data from other CAD system.  
Increase process efficiency
Model welds and edge preparation in the context of the assembly
UI is based on weld symbols and terminology
Libraries for weld process and rod material
Extract valuable information from the model, such as mass properties, clearances, interferences, and cost data.  
Determine amount of rod material required
Document welds using Industry standard Symbols  
Define Joining requirements
Anytime Click and drag of assembly mechanisms within design environment
Ability to convert between assembly constraints and mechanism joints automatically
Easily control positions, speeds and accelerations of components and subassemblies
Create space claims provide collision warning  
Quickly and easily create animations directly from the modeling environment
Simply reuse your model with options to include mechanism simulations
Visualize assembly/ disassembly sequences
Any and all design changes are immediately shown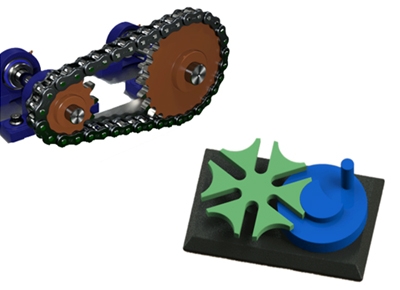 Creo Parametric Certification Training
About Creo Parametric Certification Training in Indore at Tech Cluster