Autodesk Inventor Training
AutoCAD is a versatile and most ubiquitous commercial software tool for creating 3D digital prototypes used in the design, visualization and simulation of products developed and marketed by AUTODESK since 1982.
Inventor is a integrated motion simulation and assembly tool to help users optimize strength and weight, identify high-stress areas, identify and reduce unwanted vibrations, and size motors and actuators to reduce energy consumption. Inventor also supports Finite element analysis (FEA) which lets users to validate component design without testing. how parts perform under loads .
Autodesk Inventor is used across a wide range of industries, like Aerospace & Defense, Automobile & Transportation, Marine Engineering, Education, Manufacturing, Fast Moving Consumer Goods, Automation etc..
Autodesk Inventor Foundation :
Sketcher
Part Modeling
Assembly
Drawing View
Sheet Metal
Surface Modeling
Animation
Autodesk Inventor Advanced :
Analysis
Tubing and piping
Weldments
Inventor Studio
Steel Frame Generation
Mechanism or Dynamic Simulation
Design Accelerator
AutoLimits
Introduction about Autodesk Vault
45 Hours Theory
45 Hours Practical
20 Hours Project work
45 Hours Theory
45 Hours Practical
20 Hours Project work
Room Sketcher is an Amazing Website that helps to Create Floor Plans and Home Design Online. By using this website you can create your floor plans, home design, and office projects online. Also, You can draw yourself, or order from their Floor Plan Services. With Room Sketcher you get a collaborative floor plan that you can edit online. Easily you can Visualize with high-quality 2D and 3D Floor Plans, Live 3D, 3D Photos, and more. Read more to know the details about this website.
The use of virtual reality techniques in the development of educational applications brings new perspectives to the teaching of subjects related to the field of civil construction in Civil Engineering domain. In order to obtain models, which would be able to visually simulate the construction process of two types of construction work, the research turned to the techniques of geometric modelling and virtual reality. The applications developed for this purpose are concerned with the construction of a cavity wall and a bridge. These models make it possible to view the physical evolution of the work, to follow the planned construction sequence and to visualize details of the form of every component of the works. They also support the study of the type and method of operation of the equipment necessary for these construction procedures. These models have been used to distinct advantage as educational aids in first-degree courses in Civil Engineering.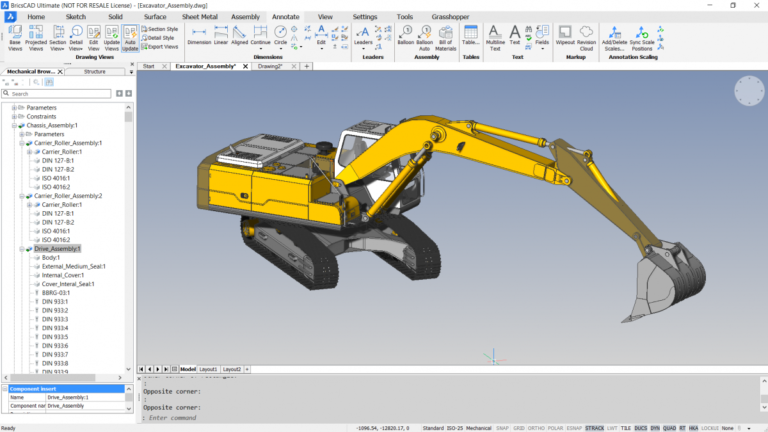 Assembly objects contain and manage a collection of subassemblies that are used to form the basic structure of a 3D corridor model. An assembly is an Autodesk Civil 3D drawing object (AECCAssembly) that manages a collection of subassembly objects
A view created by sketching a line that defines a plane used to cut through a part or assembly. You draw the cutting line when you create the view, or select it from a sketch associated to the parent view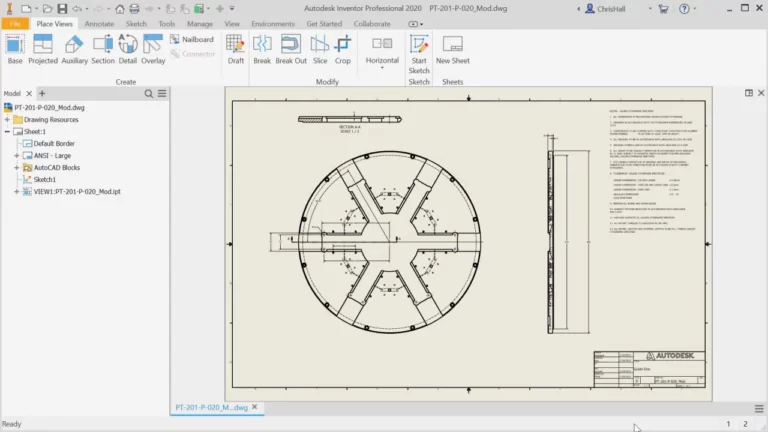 Sheet metal is the basis of all engineering today. We can see it everywhere – from cars and machinery to house facades and furniture.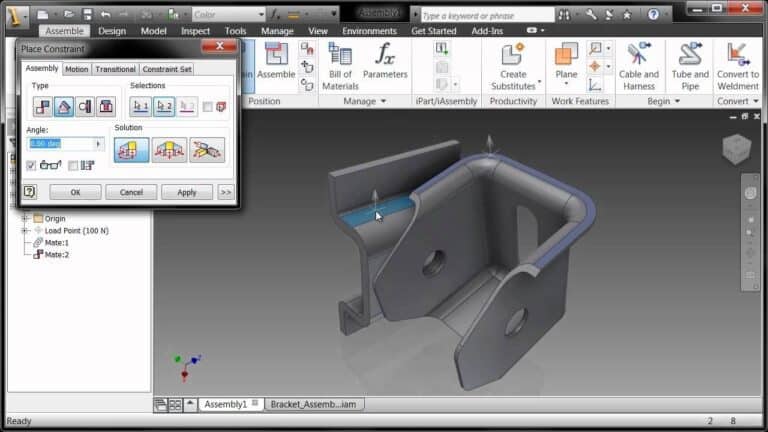 Filled with eBooks on practical applications, this compilation houses a wide range of valuableworks—including the bestselling Civil Engineering Handbook—that serve the research needs of civil, structural, and geotechnical engineers as well as infrastructure managers and architects.
Animation within engineering becomes a clear way to study simulation of a whole system within its intended environment. This provides context for complicated issues, allowing engineering teams to find flaws or help explain complicated issues
Autodesk Inventor Certification Training
About Autodesk Inventor Certification Training in Indore at Tech Cluster