Pump Design Training in India
In Today's Industrial Scenario there is a serious dearth of qualified manpower to meet the current challenges in the Pump Industry. Taking this as an objective , Tech Cluster has taken an initiative to fill the gap between the demand and Supply of Skilled Manpower in the Pump Industries.
Tech Cluster has done rigorous work in Academics and Industrial requirements of Pump Industry and as a result, it has come out with a value added tool to develop Expertise and Knowledge base in the form a unique and practical oriented course named "Design Development and Reverse Engineering of Pumps".
Tech Cluster is an institute which provides Pump Design   training in Indore and offers chances to avail a great opportunity to learn the tool from basic to advanced level. Our expert faculties cover all the important factors of Pump Design Training for beginners and intermediates. With our expert guidance students can excel in their career and earn good. After which you can find good opportunities in MNC Industries like Eicher and other automobile industries.
Why Pump Design
Evaluation of Pump
Pump Selections & standards
Pumping Law
Design Calculation
Impeller Design
Structural and Thermal Analysis
Development of the practical pump
45 Hours Theory
45 Hours Practical
20 Hours Project work
It is important to note that there are many different types of pumps, and each one is designed to accomplish a particular task. For example, centrifugal pumps move fluids by accelerating the fluid rapidly through a tube that narrows in diameter at some point along its length. In contrast, positive displacement pumps move fluids using a mechanism that physically traps and transports the fluid as it passes from one place to another.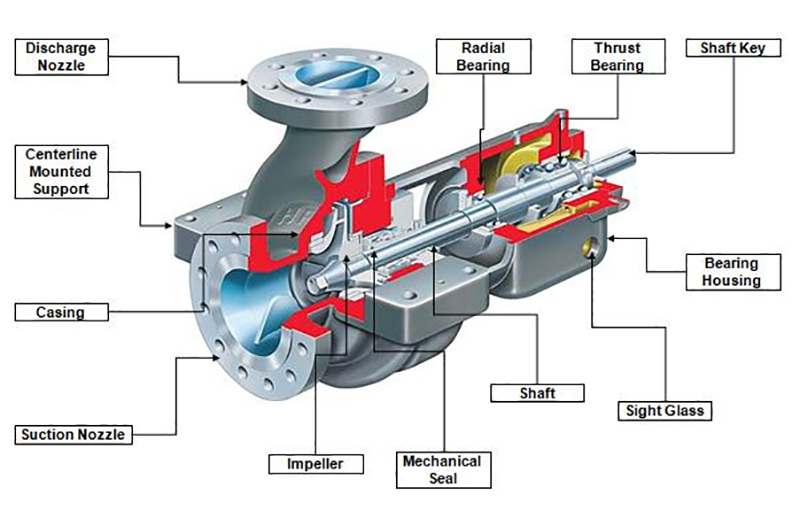 Evaluation of Pump is done by taking following parameters in consideration-
Flow rate
Head
Net positive suction head
Methodology
Efficiency
Input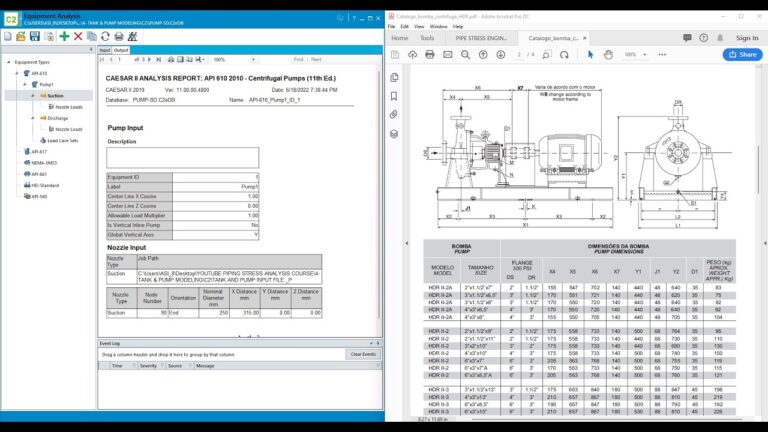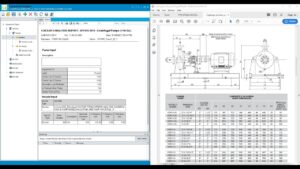 Pump Selections & standards
Basic information required for all pump selections-
Liquid name
Flow rate
Pressure
Viscosity
Density
Temperature
Additional information
Motor requirements
Control
Usage cycle
Area of use
Suction set up
Vapour pressure
Budget
The affinity laws (also known as the "Fan Laws" or "Pump Laws") for pumps/fans are used in hydraulics, hydronics and/or HVAC to express the relationship between variables involved in pump or fan performance (such as head, volumetric flow rate, shaft speed) and power. They apply to pumps, fans, and hydraulic turbines. In these rotary implements, the affinity laws apply both to centrifugal and axial flows.
The laws are derived using the Buckingham π theorem. The affinity laws are useful as they allow prediction of the head discharge characteristic of a pump or fan from a known characteristic measured at a different speed or impeller diameter. The only requirement is that the two pumps or fans are dynamically similar, that is, the ratios of the fluid forced are the same. It is also required that the two impellers' speed or diameter are running at the same efficiency.
The work performed by the pump is equal to the weight of liquid pumped in Unit time multiplied by total Head in meters. However the pump capacity in M3/hr and liquid specific gravity are used rather than weight of liquid pumped for work done by the pump.
The input power "P" of a pump is the mechanical power in kW or Watt taken by the shaft or coupling. So the input power of the pump also called Break Horse Power (BHP).
Pump input BHP is the power delivered to the pump shaft and is designated as brake horsepower.  so pump input power also called as pump shaft power.
Pump output power is called as Water Horse Power (WHP ) or Hydraulic power and it is useful work delivered by the pump.  and is usually expressed by the formula
Hydraulic power Ph = Flow rate  X  Total developed head  X  Density  X  Gravitational constant
Pump Efficiency is the ratio of pump input and output power.
i.e Efficiency of the pump is the ratio water horse power to break horse power.
The impeller is the most important and central part of pump design. It is responsible for producing the pumping action that moves water or other fluids through the system. The impeller's shape, size, and design determine how well a pump will perform.
Structural and Thermal Analysis
Design of heavy duty process pumps usually based on the end user requirements. Operating conditions of pumps in the system dictate technical solution to reach high performance pump design. Pumps for special application like nuclear power plants, petroleum, petrochemical and natural gas industry should reach very high design criteria and have to fulfil requirements of different international standards for pumps. Usually energetic and cavitation characteristics are necessary issues of the development procedure. In this paper structural analysis that include thermo-mechanical loading and fatigue phenomena are also considered, because they are very important for estimation of long service life. Repeated thermomechanical loading and unloading which leads to fatigue of pumps are obtained using unsteady Computational Fluid Dynamics (CFD) with taking into account also thermodynamics equations. 
Development of the practical pump
The mechanical and hydraulic suitability of a centrifugal pump is very important for effectiveness and reliability of the system. Over-sizing or under-sizing a pump can lead to recurring problems throughout the system's lifetime. Factors are for both mechanical and hydraulic characteristics of the pump. Mechanical considerations are pumping conditions, pump sealing and impeller geometry among others. Generally, you will have to trade off between practicality, efficiency and cost when it comes to geometry.  Hydraulic considerations include duty point, flow rate, fluid characteristics and system resistance. You cannot afford to ignore suction conditions when designing or installing a centrifugal pump. An important concept in this area is Net Positive Suction Head (NPSH), this is the head required at the suction of the pump for particular working conditions to avoid cavitation problems. The NPSH required depends only on the manufacturer design of the pump: casing, impeller, nozzle… this data is given by manufacturer as a curve and the NPSH available depends on the suction condition of the pump: fluid pressure, temperature, fluid pressure vapor, suction head or suction lift… this data is calculated by the designer of the installation.  
Pump Design Certification Training
About Pump Design Certification Training in Indore at Tech Cluster