Features Of the All - New Ansys Discovery
Do you know anything or have you heard about Ansys discovery before? If not, then don't worry, we are here for your rescue! Ansys stands for Analysis System. Ansys design software that is intended to numerically solve a variety of static, dynamic, structural analysis, 3D design, heat transfer & fluid problems as well as acoustic & electromagnetic ones. Andy's offers highly advanced scalability features & many companies such as ABB, Alstom, Blue Origin, Raytheon, Delphi, Ford, GE, Kirloskar, Whirlpool, Reliance Infrastructure, and Xerox use it on a huge & regular basis. The Ansys client count is so widespread that over 250 large-scale companies & businesses across the world use it.
When the software has such a high demand & scope, the developers also constantly look forwards to upgrading the software regularly to ease & smoothen its performance. Let's go through such latest up-gradation & let's know the features of the all-new Ansys Discovery
This discovery offers the engineers & designers a platform or a tool to carry out their tasks with higher speed & precise accuracy. When there's a need for fast ideation and rapid exploration design alternatives, Ansys' proprietary real-time simulation technology offers the much-needed & unmatched speed, accuracy & flexibility. Also, the high-fidelity simulation using Ansys flagship solvers can be implemented & used to match with the expected accuracy needed for the optimization.
This Ansys discovery offers the engineers & designers multiphysics functionality. Not only will engineers be able to assess the structural, fluid, and thermal performance of their designs, but they will also be able to couple these models into a multiphysics simulation.
The discovery offers a whole new user interface which makes it, even more, better than before. It has been redesigned in such a way that it focuses on the speed, interactivity and feedback with information during the simulation process. The contextual overlay help, various interactive tutorials, contact review tool & smart automated meshing are some of the perks of the latest Ansys discovery.
4. Improved Interoperability between Ansys applications
The connection to Ansys flagship technologies is a major improvisation in the latest discovery. The engineers, professionals, or designers can perform basic structural & fluid simulations with the help of high-fidelity solvers such as Mapdl & Fluent. If the need for more complex or major simulation arises, then the users can open it directly in the Ansys Fluent or Ansys Mechanical applications.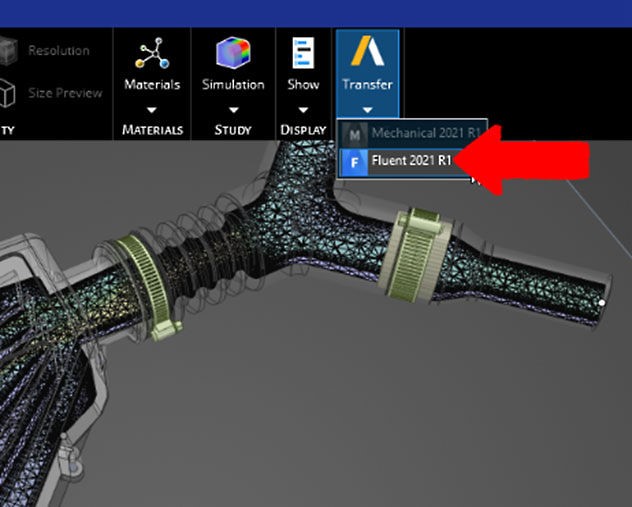 These factors make it clear that the new Ansys discovery will offer the designers & engineers an easy-to-use, fast working & precise 3D simulation tool. This reimagining of the Discovery line of products aims to maximize ease of use, speed, and accuracy across thermal, structural, fluids, and multiphysics simulation all from within a single consistent user interface (UI). So if you are searching for the best Ansys training center to try your hands & learn the discovery of Ansys then Tech Cluster is the one you need. It is the best Ansys training center in Indore which provides profound guidance on the overall factors of Ansys & trains you to design & carry out your tasks for various fields & purposes.