Creo Parametric Training in Indore
Creo is a family or suite of design Software developed by Parametric Technology Corporation (PTC) in 2011 which supports product designing at various level across many fields/industries. Creo is an effective 
Computer Aided Design tool 
used to create, analyze, view, and share designs downstream using 2D CAD, 3D CAD, parametric and direct modeling capabilities. One can use Creo to perform various designing activities such as: 3D Design, Industrial Design, Concept Design, Routed Systems Design, and Simulation. Creo is a design software which is specially designed for Automobile Industries.
Tech Cluster
 is an institute which provides 
Creo/Pro-E training in Indore
 and offers chances to avail a great opportunity to learn the tool from basic to advanced level. Our expert faculties cover all the important factors of 
Creo Parametric Training
 for beginners and intermediates. With our expert guidance students can excel in their career and earn good. After which you can find good opportunities in MNC Industries like Eicher and other automobile industries.
Autocad
Solidwork
Creo
Autodesk Inventor Professional
Autodesk Fusion
ANSYS
Master CAM
Unigraphics & NX
CATIA
SOLID EDGE
Reverse engineering
GD&T
Automotive Design
Part Modeling
Advanced Part Modeling
Assembly Design
Advanced Assembly Design
Flexible Modeling
Sheetmetal Design
Drawing
Creo Advance- CAD Module
Creo-Analyst – CAE Module
Creo production- CAM Module
45 Hours Theory
45 Hours Practical
20 Hours Project work
30 Hours Theory
30 Hours Practical
20 Hours Project work
Creates Precise and Accurate 3D Complex Geometry based on the 2D Sketches
Parametric and Parent-Child Relation allows designers to modify design at any time.
Feature based Modeling Software
Import and Export CAD Models for other CAD Tools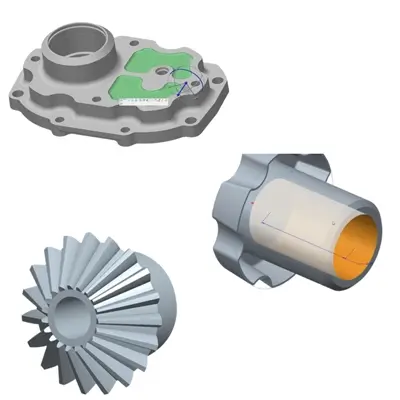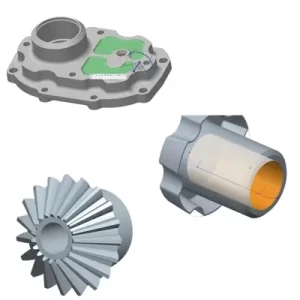 Creates 3D Models based on the Multiple Geometry
Capture the Details of the Model like Mass Properties

Manages the Cross- Section, Orientation an Representation of Models
Dynamically Editing of the Geometry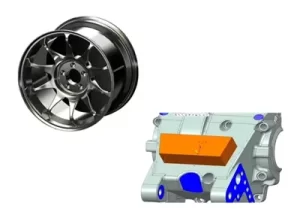 CATIA Certification Training
About CATIA Certification Training in Indore at Tech Cluster