Tech Cluster Institute's Inspiring Journey to Success: Innovating Education, Celebrating Achievements, and Building a Brighter Future
On 27th March 2023, Tech Cluster Design Wala held its inauguration event, marking the beginning of a new chapter in the institute's history. The event was a day of celebration, motivation, and success stories from placed students, and it set the tone for the institute's commitment to excellence and innovation.
The Inspiring Story of Mr. Dharmendra Jat
Founded by Mr. Dharmendra Jat, Tech Cluster Design Wala started as a small coaching class with a vision to provide quality education to aspiring tech professionals. With a focus on student success and a commitment to providing an inclusive learning environment, the coaching class grew into a thriving institute that helps students develop the skills and knowledge needed to excel in the tech industry.
Today, Tech Cluster Design Wala is a leading educational hub that offers innovative labs and practice facilities to enhance students' learning experiences. The institute's commitment to excellence and focus on creativity, innovation, and project-based learning sets it apart from other educational institutions.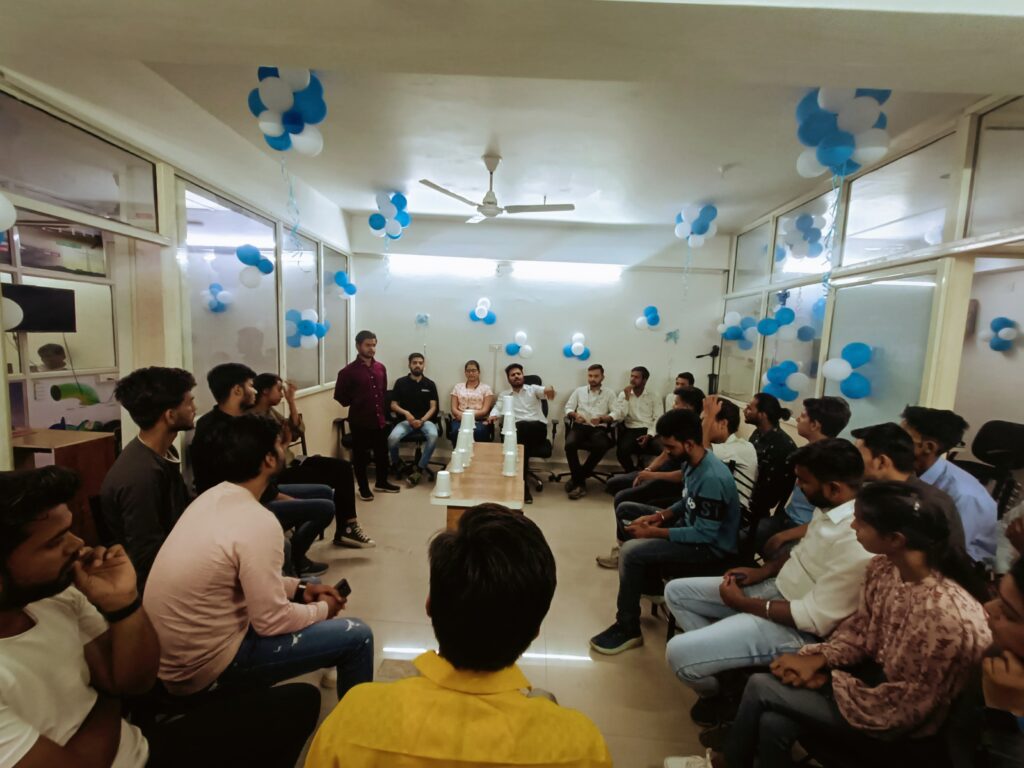 Students and faculty members participated in various games and activities at the inaugural event, filling the event with joy and fun. The event also had a special moment where a student who got placement on that day was appreciated for their hard work and achievement. The winners of the games received exciting prizes, and the faculty member whose birthday coincided with the event was celebrated with a cake-cutting ceremony.
The Future of Education: Tech Cluster Institute's Commitment to Excellence
The institute's commitment to building an inclusive learning environment and a culture of appreciation was evident in the event's organization and the involvement of everyone, from students to faculty. The new bigger office space provides an ideal environment for learning, collaborating, and innovating, and the institute's commitment to providing quality education continues to attract aspiring tech professionals.
Tech Cluster Design wala's journey to success is a testament to the power of hard work, dedication, and a commitment to excellence. Mr. Jat's vision and leadership have been instrumental in the institute's growth, and his dedication to his student's success is evident in the institute's track record of producing successful tech professionals.
Tech Cluster Design Wala's inspiring journey to success is an example of how innovation, commitment, and a focus on student success can help build a brighter future. The institute's commitment to excellence, innovative approach to education, and culture of appreciation and inclusivity set it apart as a leading educational hub. With Mr. Jat's visionary leadership and the support of a dedicated team, Tech Cluster Institute is poised to continue making a significant contribution to the tech industry and the lives of aspiring tech professionals.
You can also become a part of the Tech Cluster Design Wala family. To know all the details about our course, give a quick call to