Figma is a cloud-based interface design tool used by designers, teams, and organizations to create, prototype, and collaborate on digital product design. It offers features such as vector networks, grid and layout tools, components and styles, real-time collaboration, version history, and more. Figma is available for web, Windows, Mac, and Linux platforms. Figma is different from other graphics editing tools. Mainly because it works directly on your browser. This means you get to access your projects and start designing from any computer or platform without having to buy multiple licenses or install the software.
Tech Cluster is an institute that provides figma training in Indore and offers chances to avail a great opportunity to learn the tool from basic to advanced levels. Our expert faculties cover all the important factors of figma Training for beginners and intermediates. With our expert guidance students can excel in their careers and earn good. After which you can find good opportunities in graphics design.
Autocad
Solidwork
Creo
Autodesk Inventor Professional
Autodesk Fusion
ANSYS
Master CAM
Unigraphics & NX
CATIA
SOLID EDGE
Reverse engineering
GD&T
Automotive Design
• Understanding the Adobe Illustrator workspace and tools
• Creating your own shapes & lines
• Use the pen & curvature tool to improve your designs
• Advance your graphics with strokes, pencils & brushes
• Speed up your workflow with the shape builder tool
• Align and distribute objects to create amazing backgrounds and textures
• Add and stylize text to your projects
• Create beautiful graphics with masks and compound shapes
• Get creative with effects and advanced techniques
• Understand color and how to use it like a pro
• Save & export your projects for any kind of project
• Typography & text effect in illustrator
• Icon and bookmark Design
• Logo Design
• Ingographics Design
• Poster Design
• Sticker Design
• Banner Design
• Flyer & Business Card Design
• Magazine Design
• Vector art / Cartoon Illustrators / Character Design
• Brand Identity Design
• Product Packaging
• Geometric art and shapes
• 3D text and shapes
45 Hours Theory
45 Hours Practical
20 Hours Project work
30 Hours Theory
30 Hours Practical
20 Hours Project work
Introduction to figma Essential
Figma is a design tool; with it, you can create anything you want for the web, from user interfaces to illustrations to icons. So, you can use it to create a full-fledged online store, a smartwatch app, and everything in between.
Explain wireframing in Figma
Some designers like to continue sketching wireframes by hand using a blank sheet of computer paper, or dot grid journals. For those that want to jump into designing on-screen, Figma has a wireframe template to get you started. Figma is browser-based, so sharing your wireframes is as easy as sharing a link. Your team can leave comments right on the file so you can easily get feedback and field questions.
Your wireframe is the blueprint for what happens next in the process. Once it's in a good place, add in the content and copy and keep building from there. Eventually, what started as a line drawing will become a fully functioning product.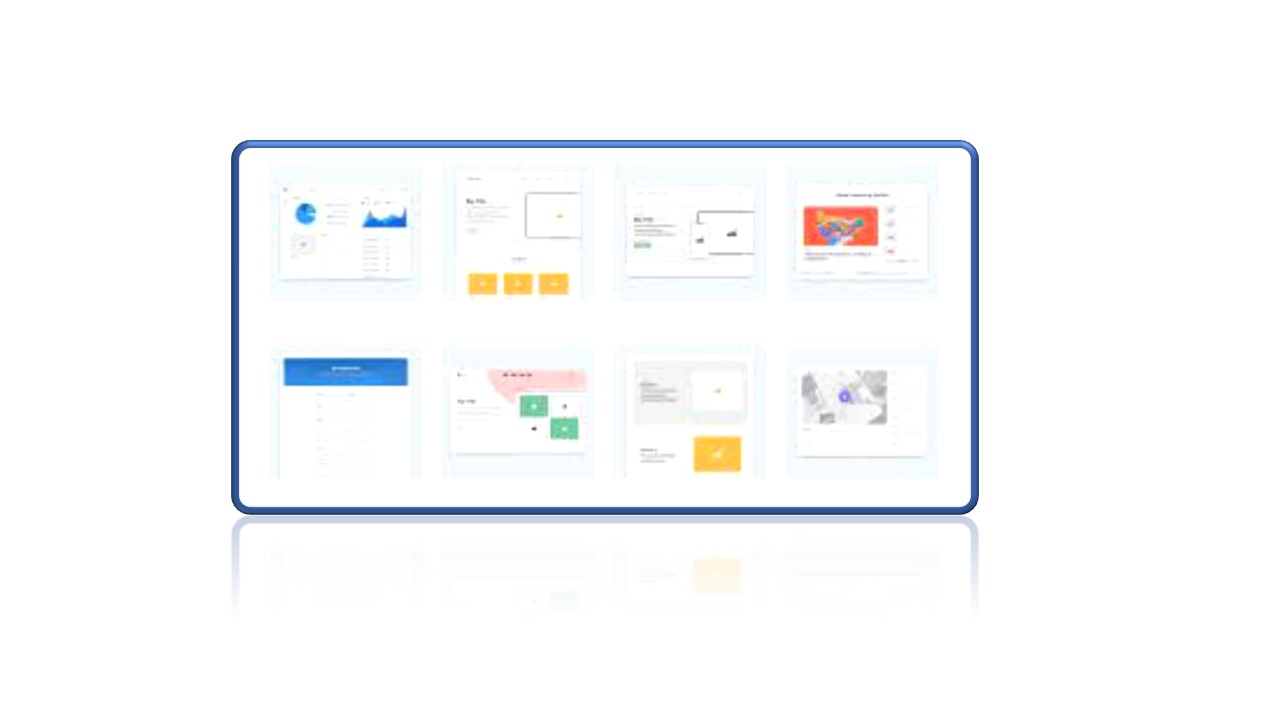 Low Fidelity wireframing in Figma
Low fidelity is the most basic type of wireframing. It's so simplistic, that paper and pen will still suffice as a way to represent your ideas, however, creating your wireframes in Figma will allow you to easily share them and make sure your team has access to your latest thinking as you iterate. Low-fidelity wireframes are done in grayscale with a focus on layout and high-level interactions. UI elements and content are represented by basic shapes like squares, triangles, circles, and lines.
High Fidelity wireframing in Figma
High-fidelity wireframing takes what you put together in the low-fidelity stage and sprinkles in more of detailed elements. High-fidelity wireframes include visual markers and branding signifiers like colors, graphics, and font style. UI elements look realistic and might even include textures and shadows. At this stage, a designer might also choose to add images and copy. This wireframing kit will get you started with all the basics you need to create great-looking high-fidelity wireframes.
The basic types & fonts in Figma
There are the following types of fonts in Figma
Sans serif fonts
Serif font pairings
Monospace font pairings
Slab serif pairings
Script fonts
Handwriting font pairings
Rectangle circle buttons rounded corners in Figma
Figma represents the corner radius in (density-independent) pixels. You can adjust the corner radius for an entire shape, or for each point in a vector object.
By default, Figma applies a corner radius to the entire shape. There are a few ways to adjust the corner radius for a vector object or shape.
Design panel
1. Select the layer in the canvas or Layers panel.
2. Open the Design panel in the right sidebar.
3. Enter a pixel value in the Corner Radius field.
4. Or, hover your cursor over the icon, then drag left to reduce and right to increase.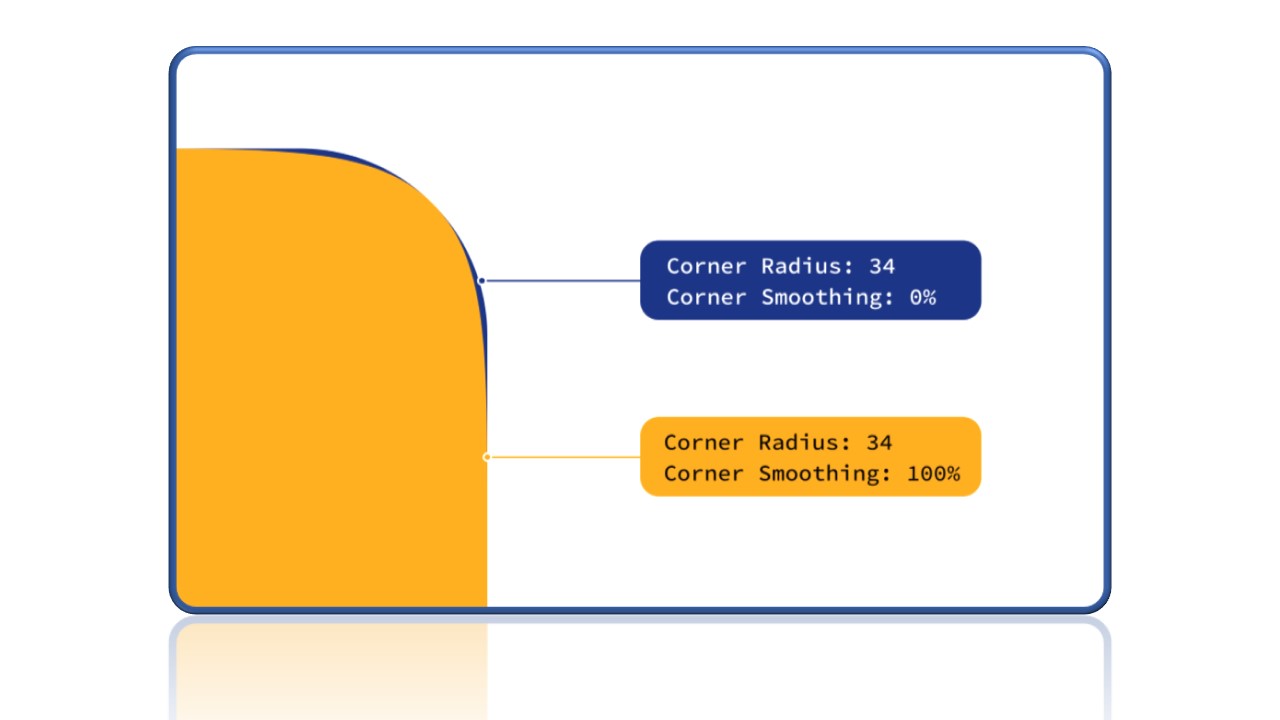 How to use color in Figma
The Selection Colors feature allows you to view and adjust any colors applied to objects in a selection.
• Select objects or layers and view or adjust individual colors in the selection.
• Select a parent object, like a Frame, Group, or Component. View and adjust the color properties of any child objects.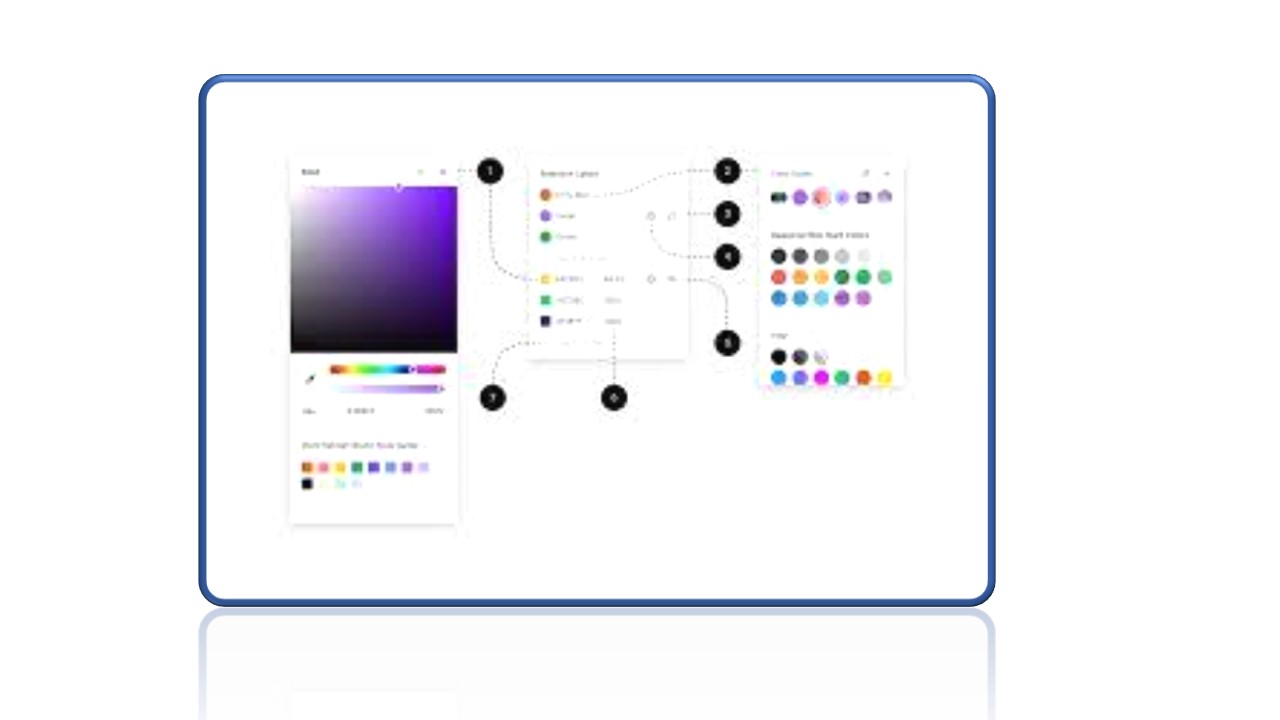 Strokes plus updating color defaults in Figma
Strokes are a collection of properties you can apply to layers in design files. You can think of strokes as the visual representation of a vector path. Use stroke properties to:
• Add outlines around shapes, vector networks, or boolean operations
• Create lines and arrows
• Add borders to images
• Add strokes to individual sides of rectangular layers, like rectangles, frames, and components
Object editing & how to escape in Figma
• You can create shapes using the Pen Tool, or you can use the shape tool to drag out an image on the canvas.
• Once you've drawn a shape, use the Edit Object button in the toolbar to quickly enter vector edit mode. You can also double-click, or use enter
Scale vs Selection tool in Figma
Select tool
When you create or enter a FigJam file, the select tool is enabled by default. Use the select tool to select, move, and resize objects on your board.
Use the select tool in the toolbar or press V .
• Select a single object.
• Click and hold an empty space, then drag your cursor to select multiple objects.
• Click and hold an object, then drag your cursor to move it.
Scale tool
• The Figma scale tool is located at the top left corner of your screen. To use the scale tool, select your frame, click on the scale tool, and drag using the scale controls.
• This tool is especially useful when you're dealing with resizing icons. Some icons get out of shape when you're trying to resize them. The scale tool helps make sure your element or the elements of your frame are not distorted.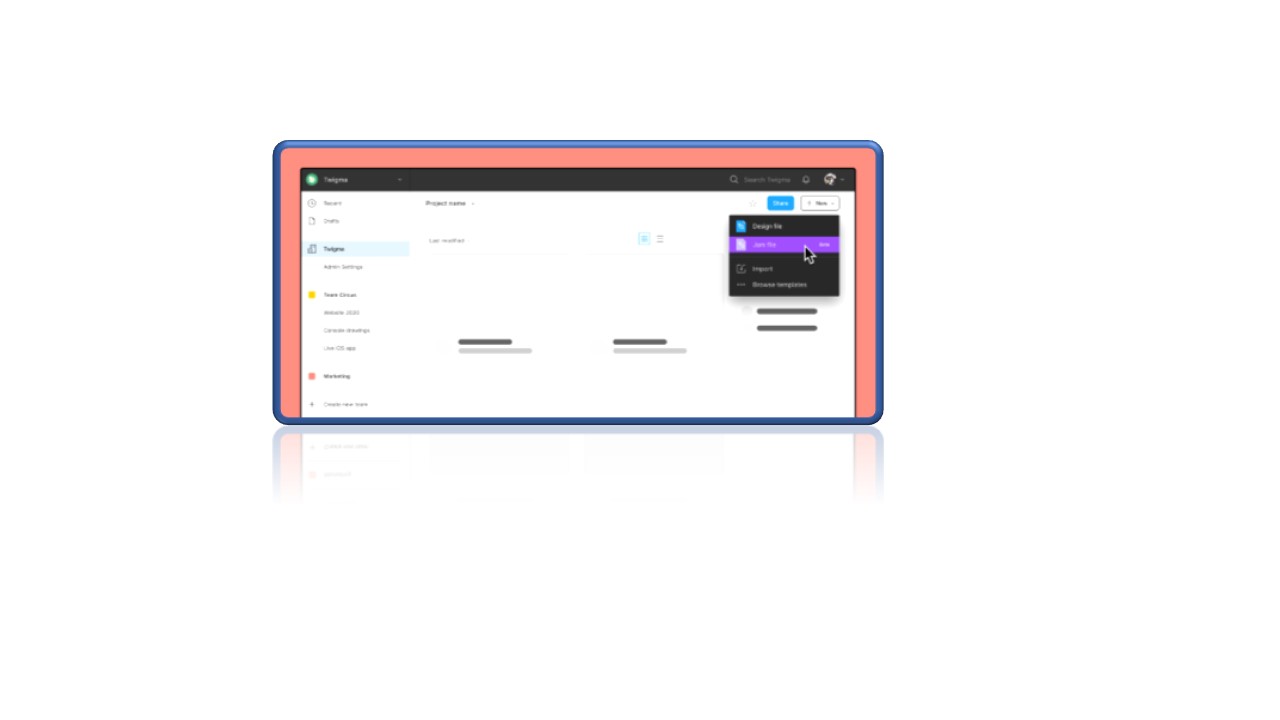 Frames vs Groups in Figma
Groups
Similar to other design tools, groups in Figma allow you to combine multiple elements together as a single top-level layer. A group's bounds are determined by its child elements, so resizing or moving those elements will cause the group's bounds to adjust automatically. You can create a group by selecting objects and pressing: ⌘+G (Mac) or Ctrl+G (Win).
Frames
At the most basic level, what you may think of an "artboard" in other design tools is actually what we call a frame in Figma. We see frames as a foundational element for your designs that can act as a top-level container (like a device viewport) and/or represent areas or components within your design. Frames, and the ability to nest them, are an integral part of creating dynamic layouts in Figma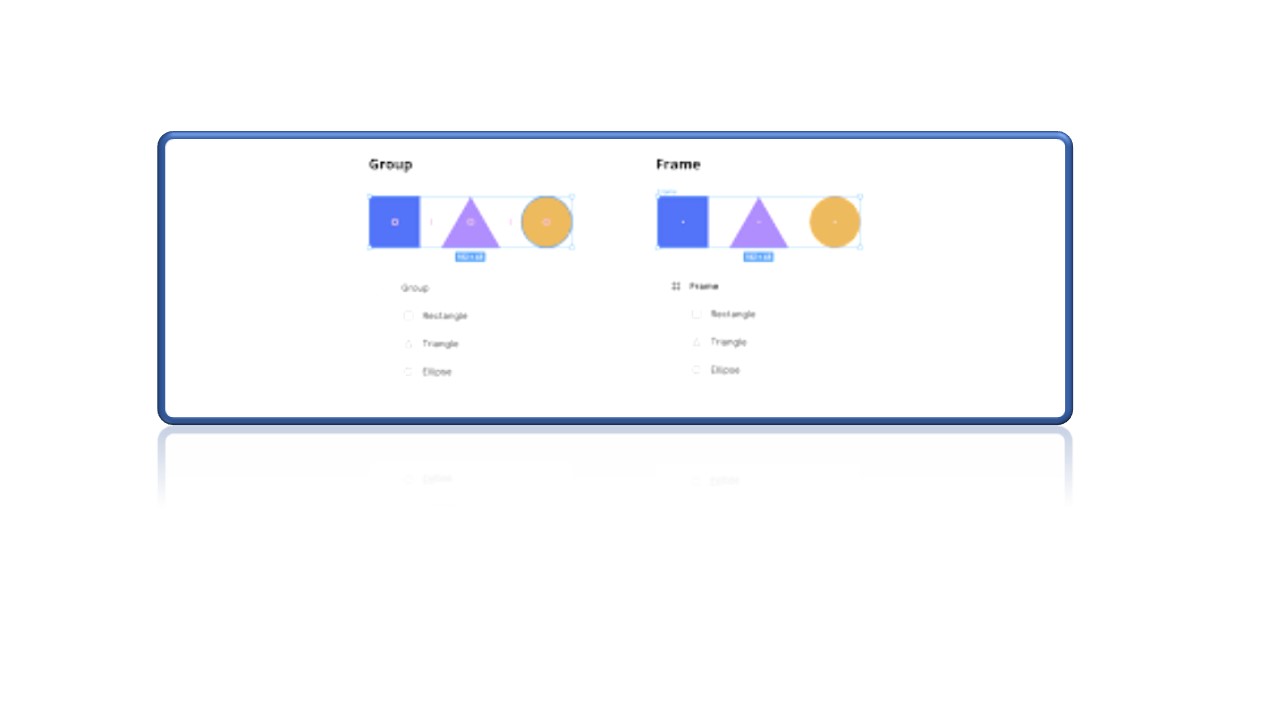 Where to get free icons for Figma
Icons are a foundational part of any design system. They're tiny, language-independent, symbols that help us understand and navigate digital products. Each one acts as a small building block to create bigger, more complex components. In this article, we'll go over how to set up your icons, use them in designs, and hand them off for development.
Before we get started, let's go over the different types of icons.
• Actionable icons: These icons are clickable and can trigger an action. They can open something, close something, or navigate the user to a new location.
• Informational icons: These icons are not clickable. They describe or highlight information the user needs to know. They can replace text, add emphasis, or make a design more accessible.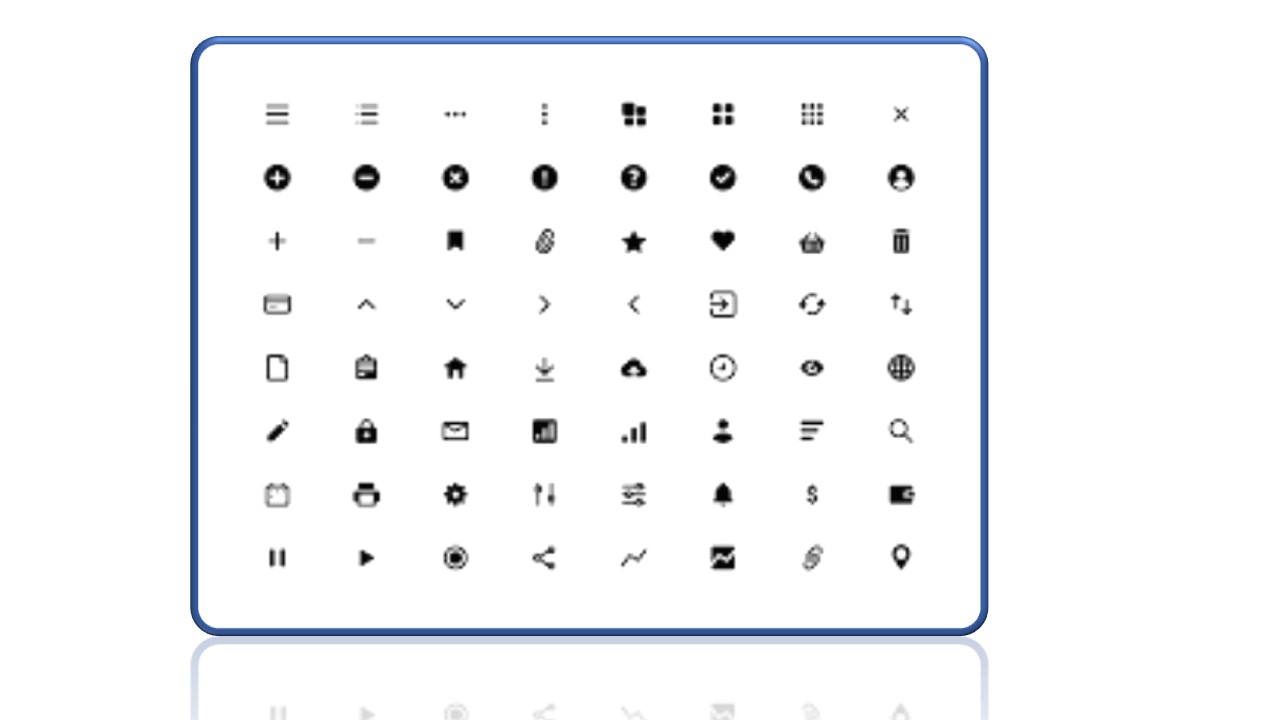 Matching the stroke of our icons in Figma
You can see a new color panel for stroke has appeared. You can set the color of the stroke by following the same process we did for adding fill to the shape. Also, there are some other options in the next row.
• Stroke Size: You can set the stroke size by inputting any number. 1 means the stroke size is 1px all around the shape. Let's input 2, to set the stroke width to 2px.
• Align Stroke: By default, the Align Stroke is set as Inside. Click on the drop-down icon to change the alignment to Centthe er or Outside of the shape. Inside means that the 2px stroke is set inside all areas. Outside means the stroke will be set outside of the 100px*100px shape. Center means the stroke will be added to the borderline – 1px all over the inside areas, and 1px all over the outside areas.
• Advanced Stroke: Click on the 3 dots (…) icon to open the Advanced Stroke panel.
How to use plugins in Figma
Plugins are third-party scripts or applications that extend the functionality of Figma or FigJam. Use plugins to customize your experience or create more efficient workflows in Figma design or FigJam files.
Figma design
1. Open the Resources modal by doing one of the following:
• Click on the toolbar
• Right-click the canvas > Plugins > Find more plugins
• File menu > Plugins > Find more plugins
• Use quick actions > Find more plugins
2. From the Plugins tab, use the search bar to browse through all plugins or scroll down to see some recommended plugins from the Community.
Prototyping in Figma - How to do it
Figma's prototyping features allow you to create interactive flows that explore how a user may interact with your designs.
Prototypes are a fantastic way to:
• Preview interactions and user flows
• Share and iterate on ideas
• Get feedback from collaborators
• Test interactions with users
• Present your designs to stakeholders
Prototype animation & easing in Figma
• Prototypes have many moving parts. Add easing and spring animation presets, or customize the easing of transitions, to communicate movement, and emotion, and make your prototype more like the real thing.
• Easing determines the acceleration of the transition between a starting frame and its destination, also known as keyframes, by using a mathematical function. Keyframes can be two frames in an interaction, like the transition from one screen to another, or the beginning and end states of a single frame, like an object changing color.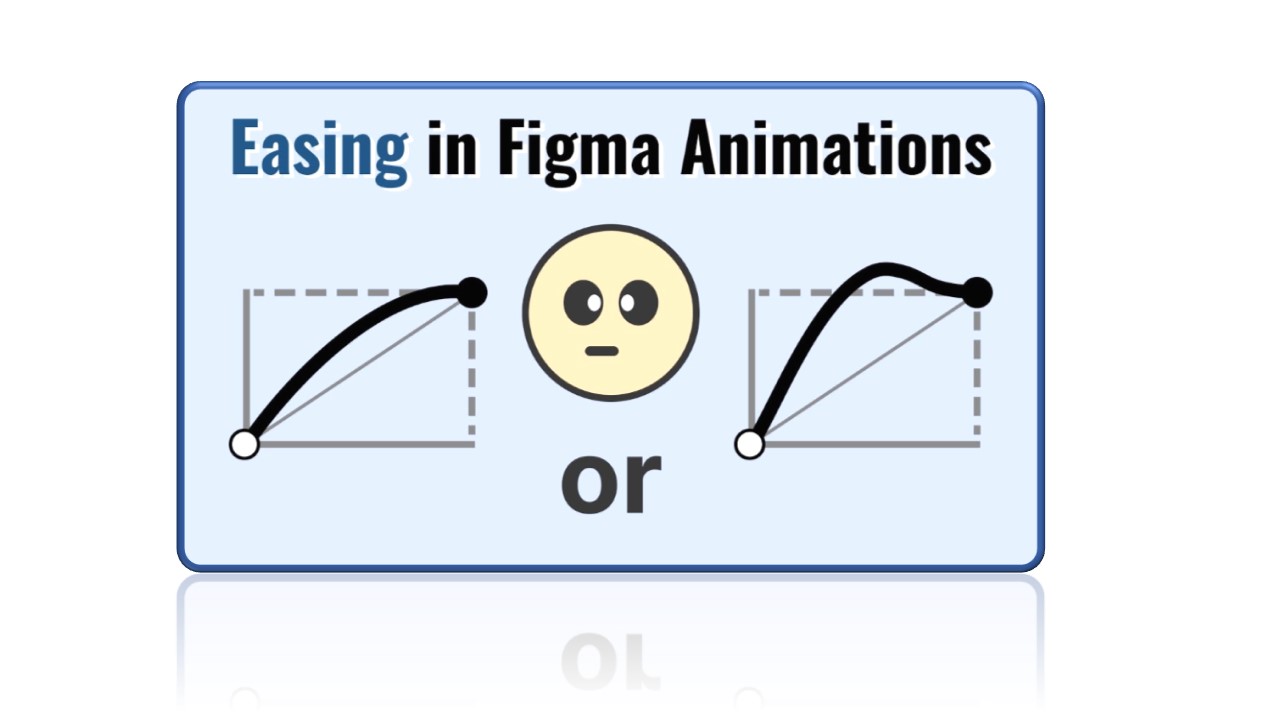 Testing on your phone with Figma mirror
frames via the browser. We recommend this approach if your device isn't supported by the mobile app or you want to preview designs in a web browser.
• Open the file you want to preview in the Figma desktop app, or in a browser window.
• Visit figma.com/mirror from the mobile browser on your device.
• Log in using the same account details and the desktop app or browser.
• From the file on your desktop, select a top-level frame you want to mirror. You must select a frame from your desktop to mirror to a mobile device.
• Figma will display the selected frame in the mobile browser.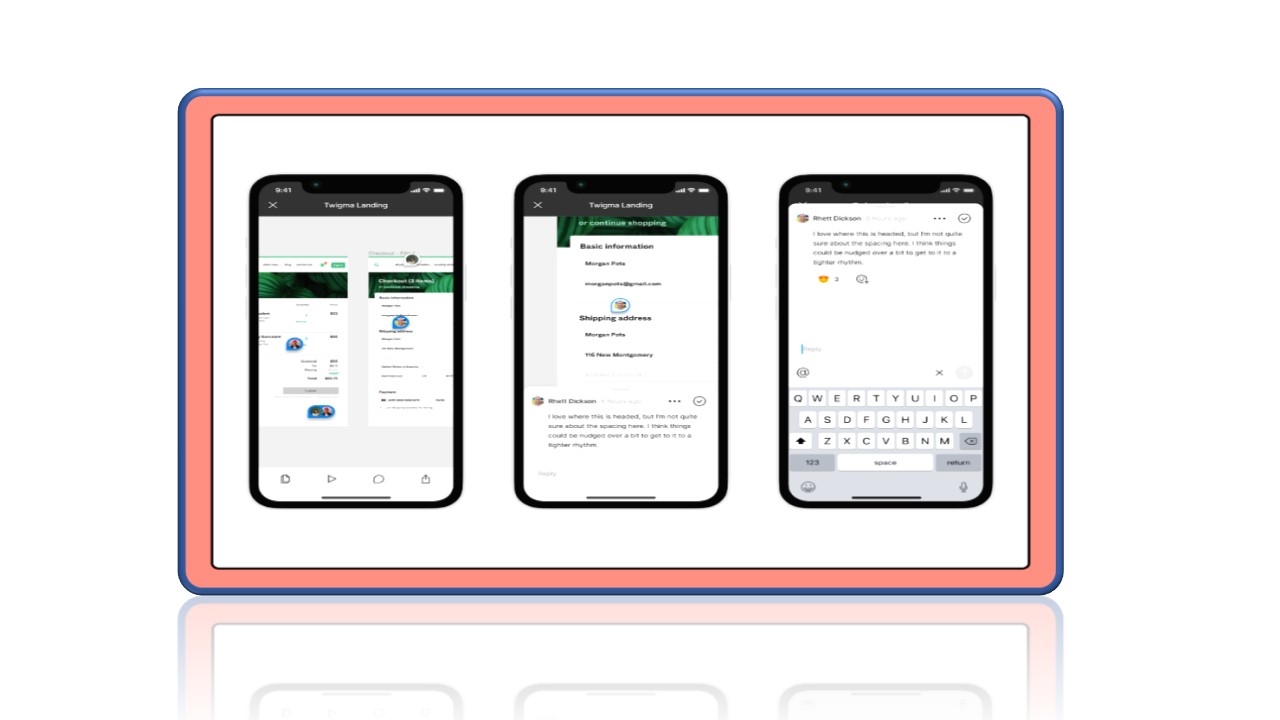 What are smart animations & delays in Figma
Select Smart animate in the transition field to animate between two frames.
• Open the Prototype tab in the right sidebar.
• Select layer, group, or frame in the canvas. A connection node will appear on the right-edge.
• Click on the node and drag it to the next frame to create a connection.
• Define the Interaction in the right sidebar by choosing a trigger and action. Figma will set the second frame as the destination.
• In the Animation section, select Smart animate from the transition field.
• Apply Easing to the transition, or change the Duration (optional).
• Repeat for any other frames you want to smart animate.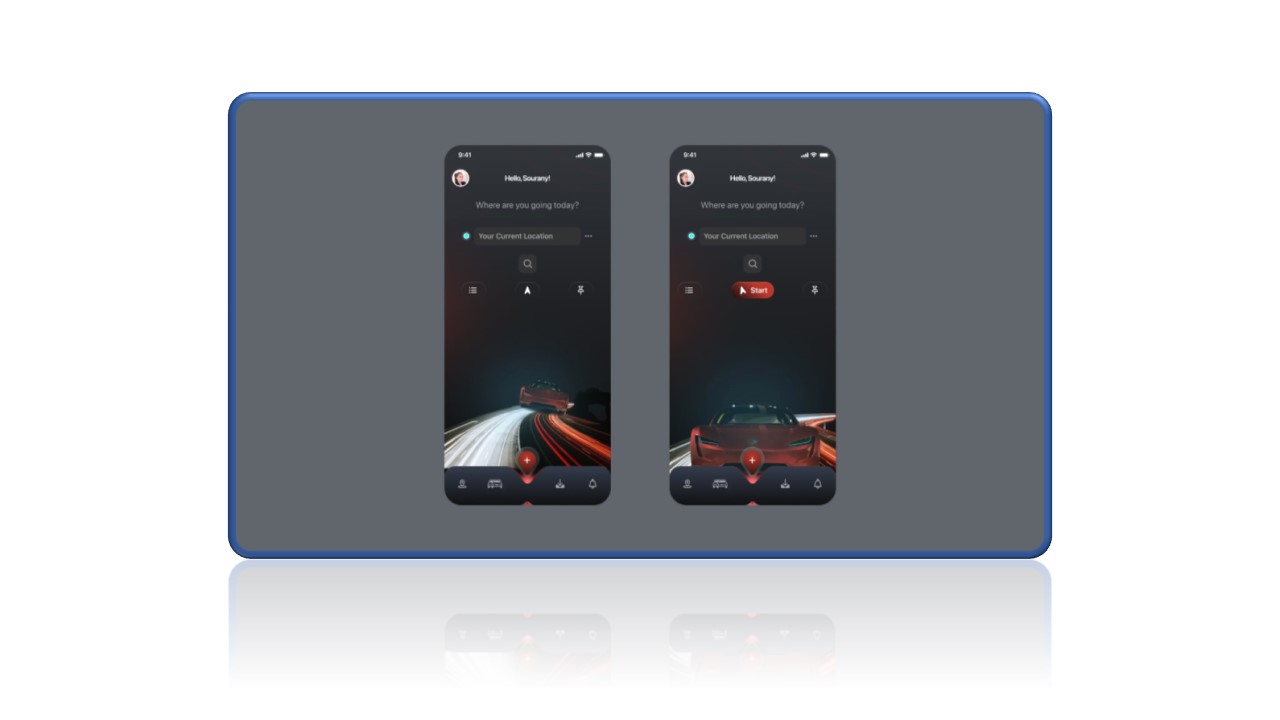 CATIA Certification Training
About CATIA Certification Training in Indore at Tech Cluster