Are you interested in creating stunning 3D designs for engineering purposes? Then you have come to the right place! In this blog, we will guide you step-by-step on how to use SolidWorks software to create 3D models that are both functional and aesthetically pleasing.
Our comprehensive tutorial will cover everything you need to know to get started with SolidWorks, from setting up your workspace to applying materials and rendering your models. So let's get started and learn how to create stunning designs in no time!
Getting Started with SolidWorks
Before we dive into the world of 3D modeling, let's start with the basics of SolidWorks. SolidWorks is a powerful software that requires a bit of setup before you start designing. Here are a few things you should do before getting started:
Customize your workspace. SolidWorks allows you to customize your workspace to fit your needs. You can adjust the size and location of toolbars, change the color scheme, and more. Familiarize yourself with the interface of SolidWorks. The interface may seem overwhelming at first, but spend some time exploring the different menus and options to get a feel for the software. Learn the shortcuts. SolidWorks has many keyboard shortcuts that can save you time and streamline your workflow. Take some time to learn the most useful ones.
Now that you're familiar with the basics of SolidWorks, it's time to create some 3D models. Here are the steps you should follow:
Start with a sketch. All 3D models in SolidWorks begin with a sketch. Use the Sketch tool to draw the shape of your model. Next, extrude your sketch. Once you've created your sketch, use the Extrude tool to give it depth and turn it into a 3D object.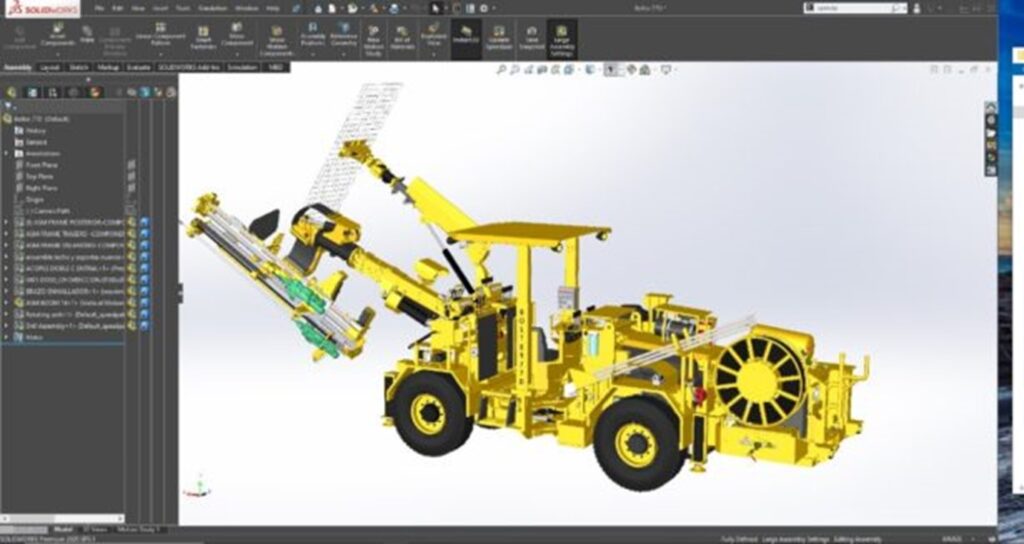 Add details. Use the Fillet, Chamfer, and other tools to add details and refine your design. Apply materials. SolidWorks has a library of materials that you can apply to your models to give them a more realistic look. Render your model. Finally, use the Render tool to create a photorealistic image of your model.
Here are a few tips and tricks to help you create even more stunning designs in SolidWorks:
Use the Mirror tool to create symmetrical designs. The Mirror tool allows you to create a mirror image of your design, which can be useful for creating symmetrical objects. Use the Loft tool to create complex shapes. The Loft tool allows you to create shapes that would be difficult to create with other tools. Use the Swept Boss/Base tool to create curved shapes. The Swept Boss/Base tool allows you to create shapes that follow a path, which can be useful for creating curved shapes.
In conclusion, we've shown you how to use SolidWorks to create 3D models for engineering design. By following our comprehensive tutorial and tips and tricks, you'll be able to create stunning designs in no time. Remember, practice makes perfect, so don't be afraid to experiment and try new things. With enough practice, you'll be able to create designs that are both functional and beautiful. So go ahead, create, and innovate with SolidWorks!